Nestled within the heart of North Carolina lies a region that seamlessly blends vibrant city life with the tranquility of suburban landscapes. The Triangle, encompassing the cities of Raleigh, Durham, and Chapel Hill, is a testament to the state's undeniable charm and economic prowess. In this comprehensive article, we delve into the undeniable allure of these three cities, exploring why they have become remarkable places to call home and promising hubs for real estate investment.
Raleigh
Raleigh's real estate landscape is a treasure trove of opportunities. With a diverse range of neighborhoods catering to various preferences and budgets and favorable taxation, the city presents an enticing proposition for real estate investors.
Education:

Raleigh takes pride in hosting a constellation of renowned educational institutions that contribute to the city's intellectual vibrancy and academic reputation.
North Carolina State University (NCSU): Known for its cutting-edge research programs and strong emphasis on STEM disciplines, NCSU attracts students worldwide.
Meredith College: Meredith College offers programs that foster intellectual growth and leadership skills among its students.
William G. Enloe High School: As a top-ranking public high school, it stands out for its academic programs, student body, and extracurricular activities.
Ravenscroft School: Known for its academic rigor, emphasis on character development, and state-of-the-art facilities.
Amenities:
Raleigh's vibrant urban landscape is adorned with many amenities catering to residents' daily needs and leisure pursuits.
Shopping Malls: Raleigh boasts a selection of shopping centers that cater to various tastes and preferences. The Crabtree Valley Mall and North Hills district are premier shopping destinations, housing a mix of high-end brands, department stores, and dining options.
Local Markets and Boutiques: The city's vibrant local markets uniquely charm Raleigh's shopping scene. The State Farmers Market and Raleigh City Market are fresh produce and artisanal goods treasure trove.

Housing Facilities:

Raleigh's housing options cater to a wide range of preferences, offering historic neighborhoods like Oakwood and Mordecai, where charming homes reflect the city's heritage alongside modern developments such as North Hills with urban conveniences at your doorstep. Cary and Apex, Glenwood Avenue, and Raleigh's commitment to housing diversity ensure everyone can find their ideal home in this vibrant city.

Famous places:

Raleigh, a city that seamlessly blends history and modernity, offers many captivating places to explore. From cultural landmarks to recreational havens, there's no shortage of attractions that define the city's unique character.
North Carolina Museum of Art: This world-class museum boasts an impressive collection spanning centuries and cultures.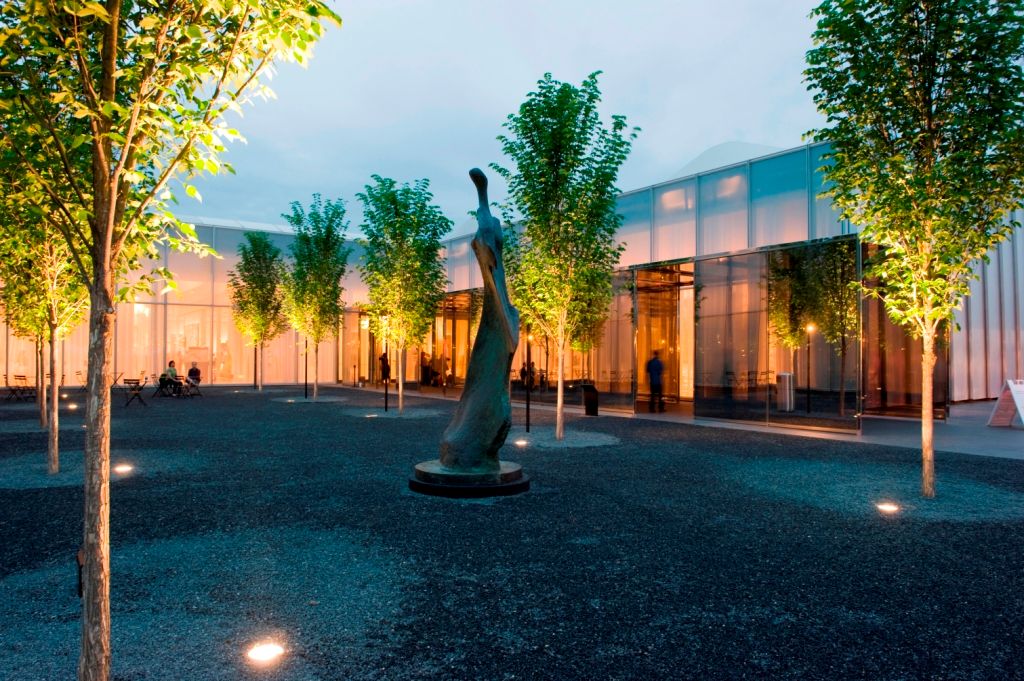 PNC Arena: Catch a hockey game, concert, or live performance at this multi-purpose arena that hosts various annual entertainment events.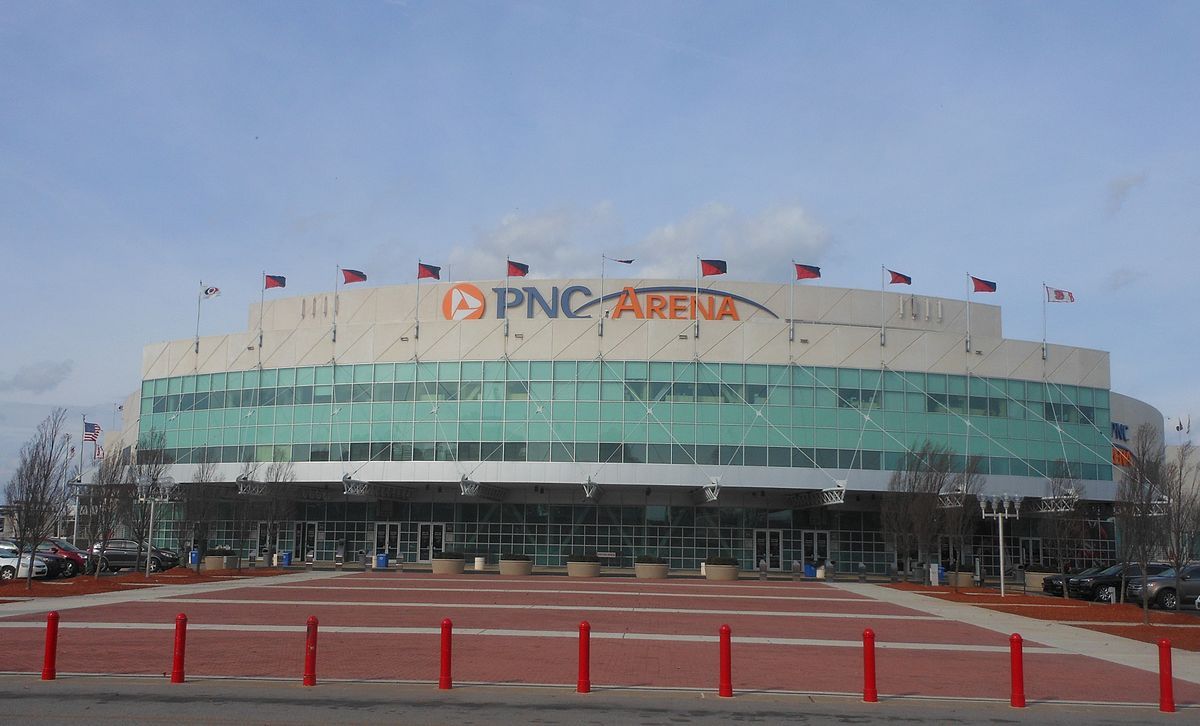 JC Raulston Arboretum: A tranquil escape for nature enthusiasts, this arboretum features an extensive collection of diverse plant species and beautifully landscaped gardens.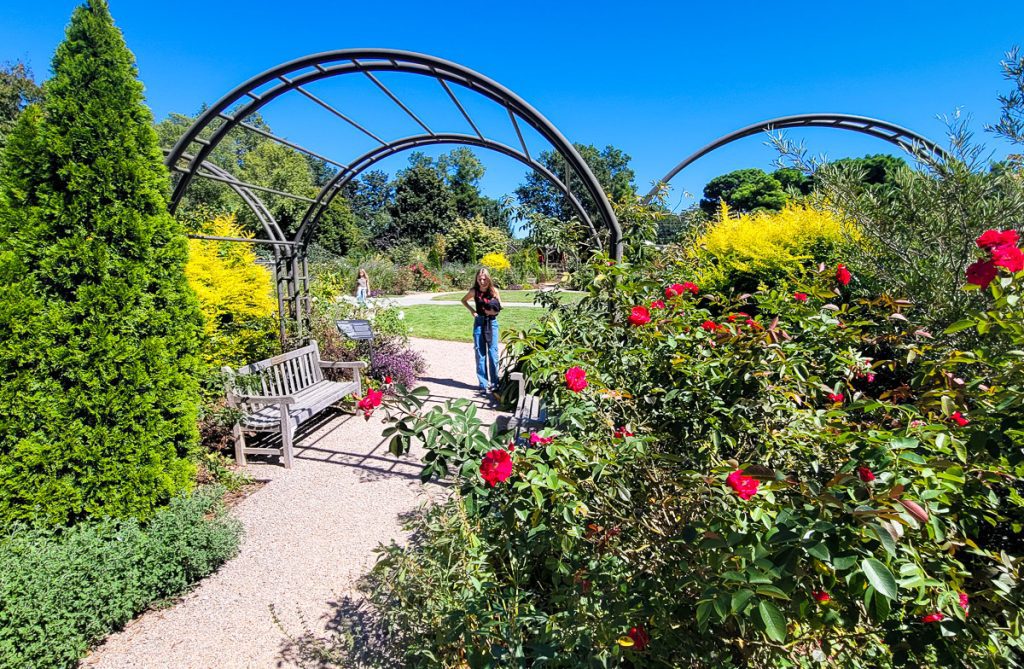 North Carolina Museum of Natural Sciences: Explore the wonders of the natural world through interactive exhibits, live animal displays, and engaging educational programs.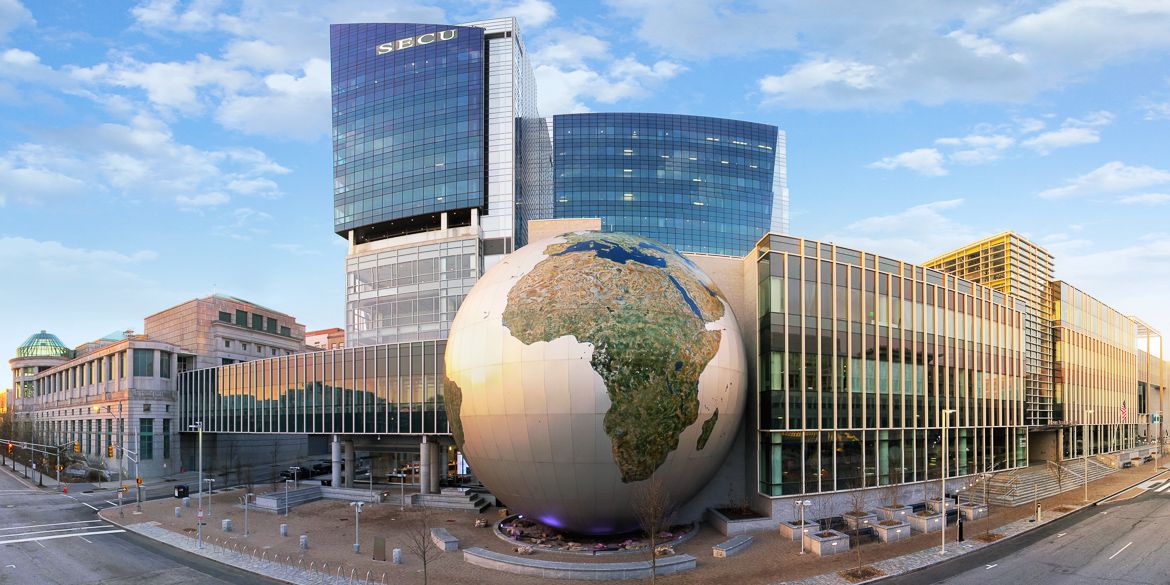 Utilities:
Navigating life in Raleigh is convenient and efficient through a well-developed network of utilities catering to residents' daily needs.
Water and Sewer Services: The City of Raleigh's Department of Public Utilities oversees water supply and wastewater treatment, ensuring residents can access clean and reliable water sources.
Electricity and Gas: Raleigh is served by various electricity providers, allowing residents to choose their preferred service.
Internet and Telecommunications: Residents have a range of options for high-speed internet and telecommunications services, allowing for connectivity and seamless communication in both personal and professional spheres.
Energy Efficiency Programs: The city actively promotes energy-efficient practices through various initiatives and programs, encouraging residents to reduce energy consumption and contribute to environmental conservation.
Durham
Durham's real estate landscape radiates promise, combining historic charm with burgeoning modernity. As the city experiences revitalization and economic growth, investors find a canvas of opportunity within its diverse neighborhoods.

Education:

Durham's educational landscape is as vibrant and diverse as the city, offering various schools that cater to various learning styles and aspirations.
Duke University: A world-renowned research university, Duke is a beacon of academic excellence. Its comprehensive programs, cutting-edge research facilities, and global reputation attract students and scholars from across the globe.
North Carolina Central University: NCCU, a historically black university, is a cornerstone of higher education. It provides a nurturing environment for students to excel.
Durham School of the Arts: This unique public magnet school emphasizes creative expression and arts education.
Research Triangle High School: Known for its focus on science, technology, engineering, and mathematics (STEM) education.
Amenities:
Malls: As one of the city's oldest shopping centers, The Streets at Southpoint and Northgate Mall offers a mix of stores, including local boutiques, national retailers, and dining options, all in a relaxed atmosphere.
Markets: Bull City Craft Market and American Tobacco Farmers Market encapsulate the city's spirit through diverse offerings that span local produce, crafts, and creative treasures.
Housing facilities:

Durham's housing options encompass a rich tapestry, from historic neighborhoods like Trinity Park and Old West Durham exuding charm to modern developments such as American Tobacco Campus and Brightleaf at the Park offering contemporary living. Proximity to institutions like Duke University contributes to housing around the campus, while suburbs like Chapel Hill and Hillsborough offer tranquillity.

Famous places:
Durham, a city of cultural richness and creative energy, offers an array of captivating destinations for visitors and residents alike.

Durham Bulls Athletic Park: Catching a baseball game here, home to the Durham Bulls, is a cherished tradition, offering sports and entertainment in a vibrant atmosphere.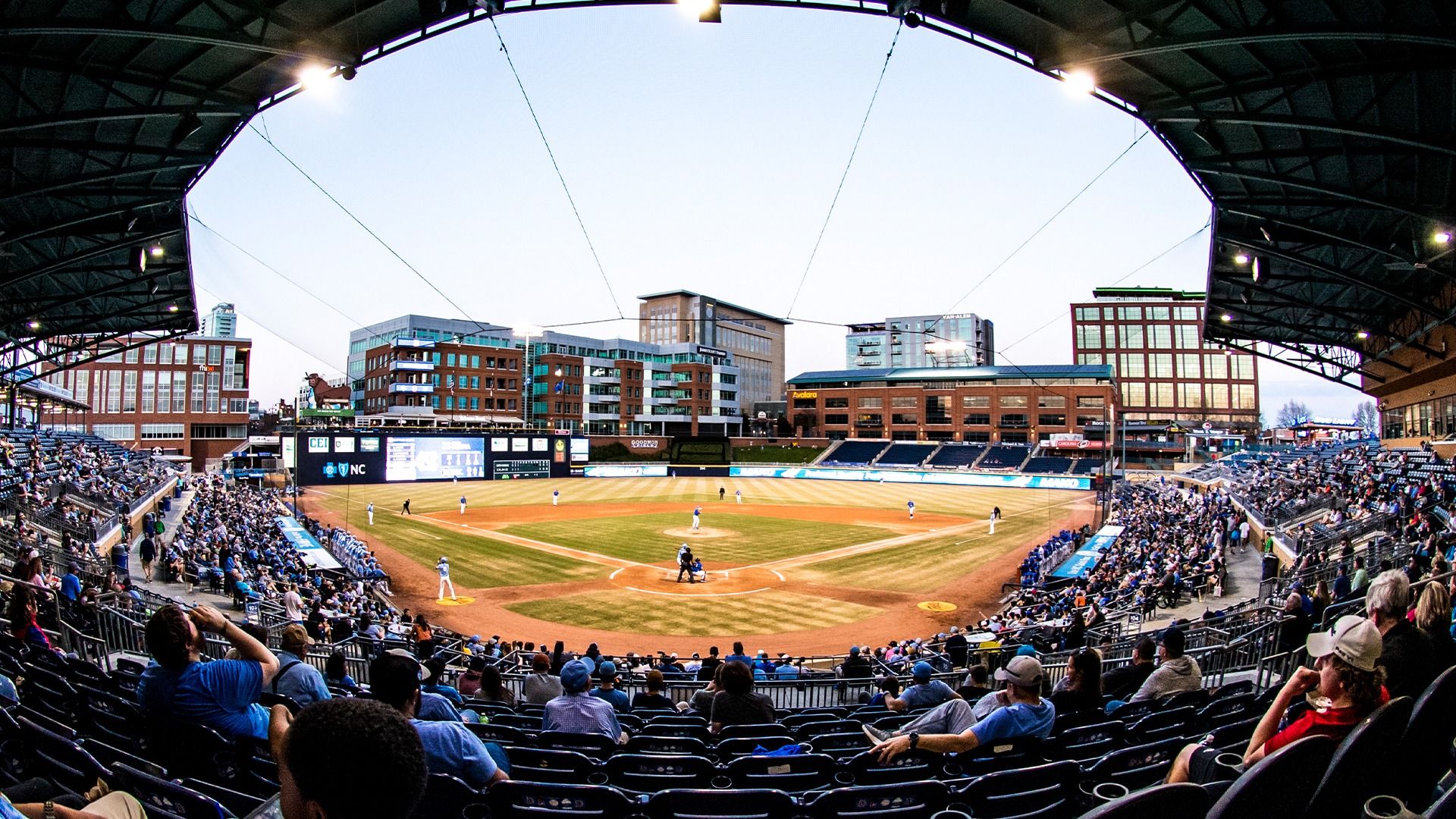 Durham Performing Arts Center (DPAC): As a leading live entertainment venue, DPAC hosts Broadway shows, concerts, and other performances that add a touch of glamour to the city's cultural scene.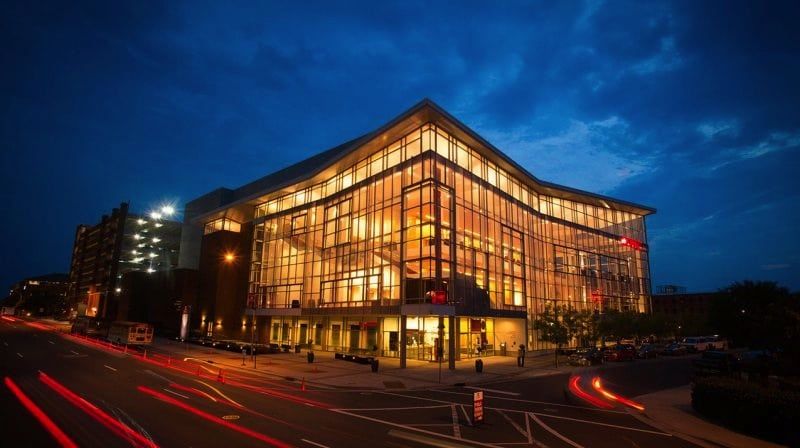 Museum of Life and Science: Ideal for families, this interactive museum features hands-on exhibits, a butterfly house, and outdoor explorations, making learning a delightful adventure.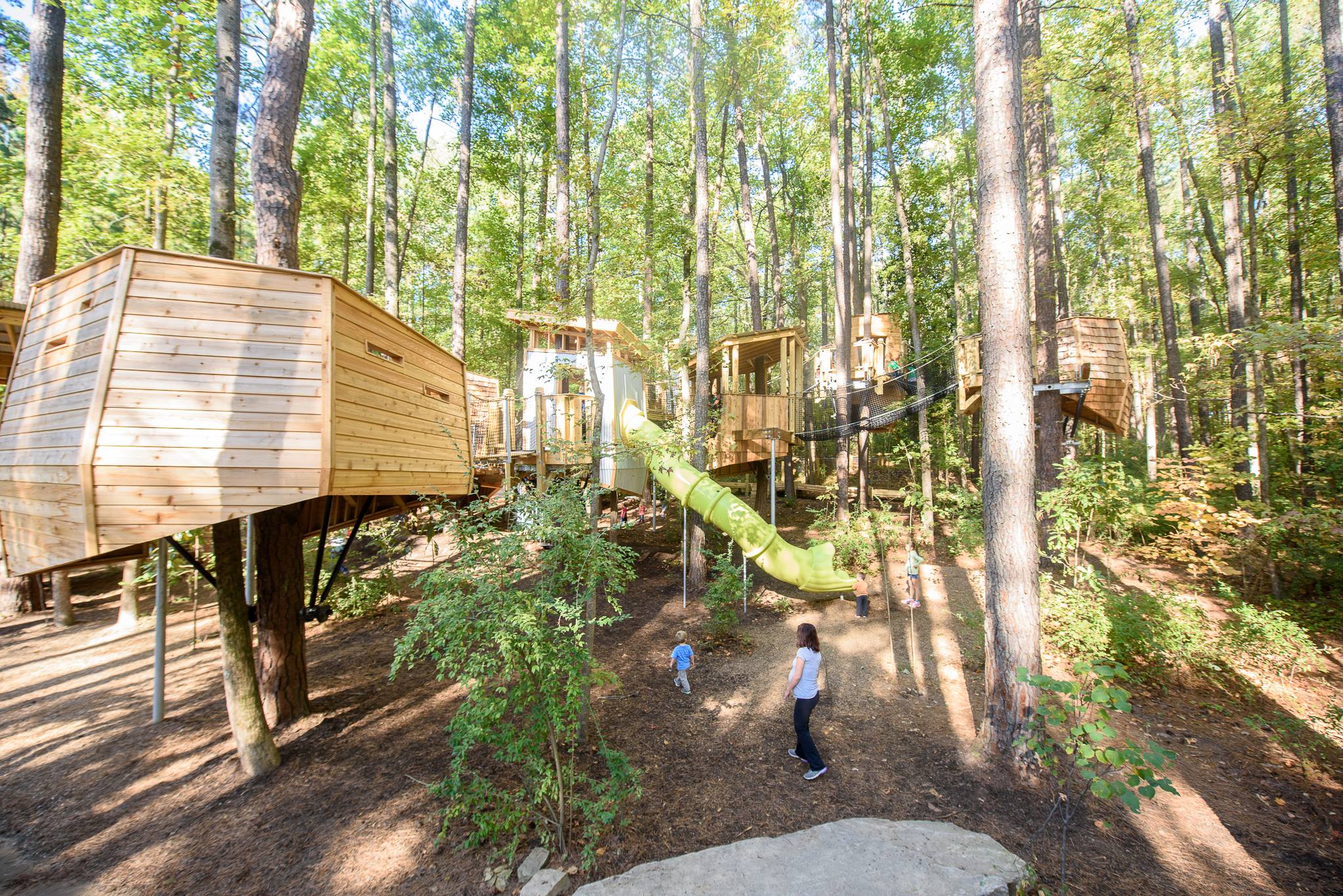 Eno River State Park: Nature enthusiasts can indulge in hiking trails, river views, and picnicking spots in this expansive state park, immersing themselves in Durham's natural beauty.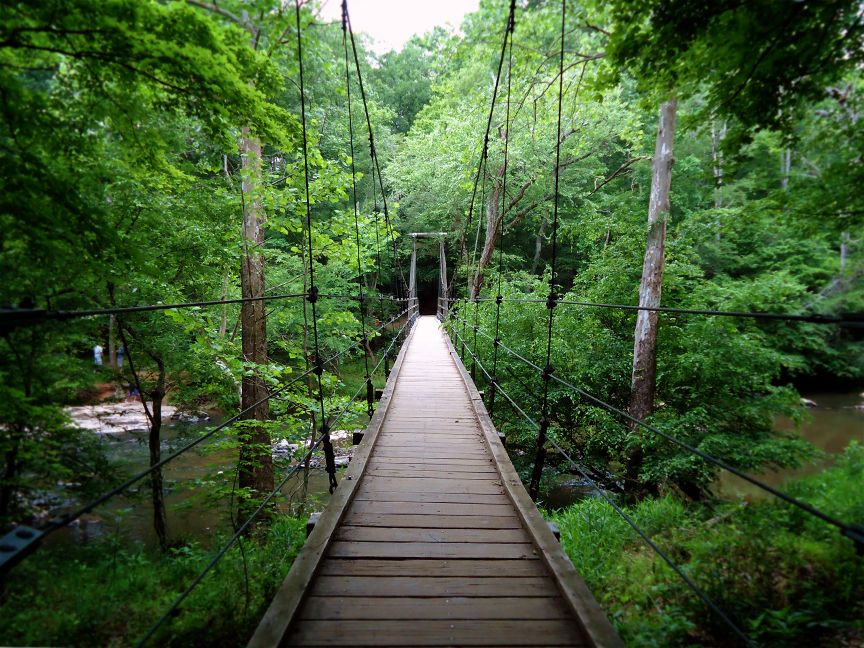 Carolina Theatre: A historic landmark, this theatre offers film screenings, live performances, and cultural events contributing to the city's artistic vibrancy.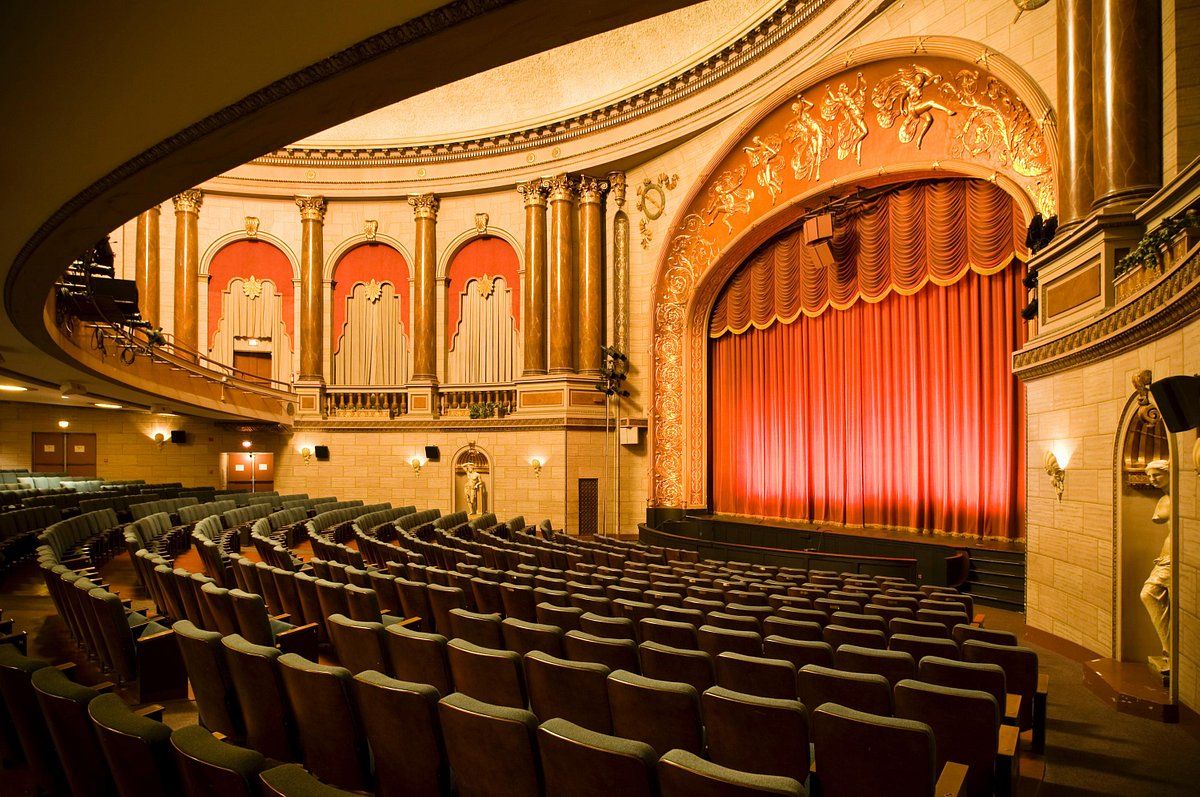 Utilities
Durham's utilitarian offerings encompass a spectrum of essential services and modern infrastructure contributing to the city's functionality and quality of life.
Healthcare Facilities: The city boasts a range of healthcare options, including hospitals and clinics, ensuring residents have access to quality medical care and services.
Transportation Networks: Durham's transportation infrastructure includes a network of roads, highways, and public transit options that facilitate smooth mobility within the city and beyond.
Communication Services: With a range of internet and telecommunication providers, Durham ensures residents are well-connected and have access to modern communication tools.
Urban Planning: Strategic urban planning initiatives contribute to the efficient use of space, fostering a balanced urban environment that combines residential, commercial, and recreational areas.
Sustainability Initiatives: Durham's commitment to sustainability is evident through initiatives like recycling programs and green spaces that promote eco-friendly practices and high quality of life.
Chapel Hill
Chapel Hill, renowned for its academic prestige and serene beauty, holds a special allure in real estate.
Education:
Chapel Hill's educational scene is characterized by its diverse range of schools that cater to a spectrum of learning needs.
University of North Carolina at Chapel Hill (UNC): renowned for its academic prowess and research contributions across various disciplines.
Chapel Hill-Carrboro City Schools: The city's public education system provides students with a strong foundation for their academic journey.
Montessori School: emphasizes individualized learning and hands-on experiences.
Amenities:
Chapel Hill invites residents and visitors to immerse themselves in a world of retail therapy and culinary exploration. The city's shopping landscape encompasses destinations like University Place, Eastgate Crossing, and traditional malls, offering a vibrant community space for fresh produce and local crafts. The local charm extends to markets like Southern Village Market, contributing to the area's unique character.
Housing Facilities:
Chapel Hill's housing facilities cater to various preferences, offering various choices. Historic districts like the Franklin-Rosemary Historic District present homes with timeless charm, while neighborhoods like Gimghoul's Southern Village and Meadowmont offer contemporary living spaces and walkable amenities.
Famous places to visit:

Chapel Hill beckons with many captivating places that blend history, culture, and natural beauty.
Morehead Planetarium and Science Center: Delve into the cosmos through engaging exhibits and planetarium shows that captivate the imagination.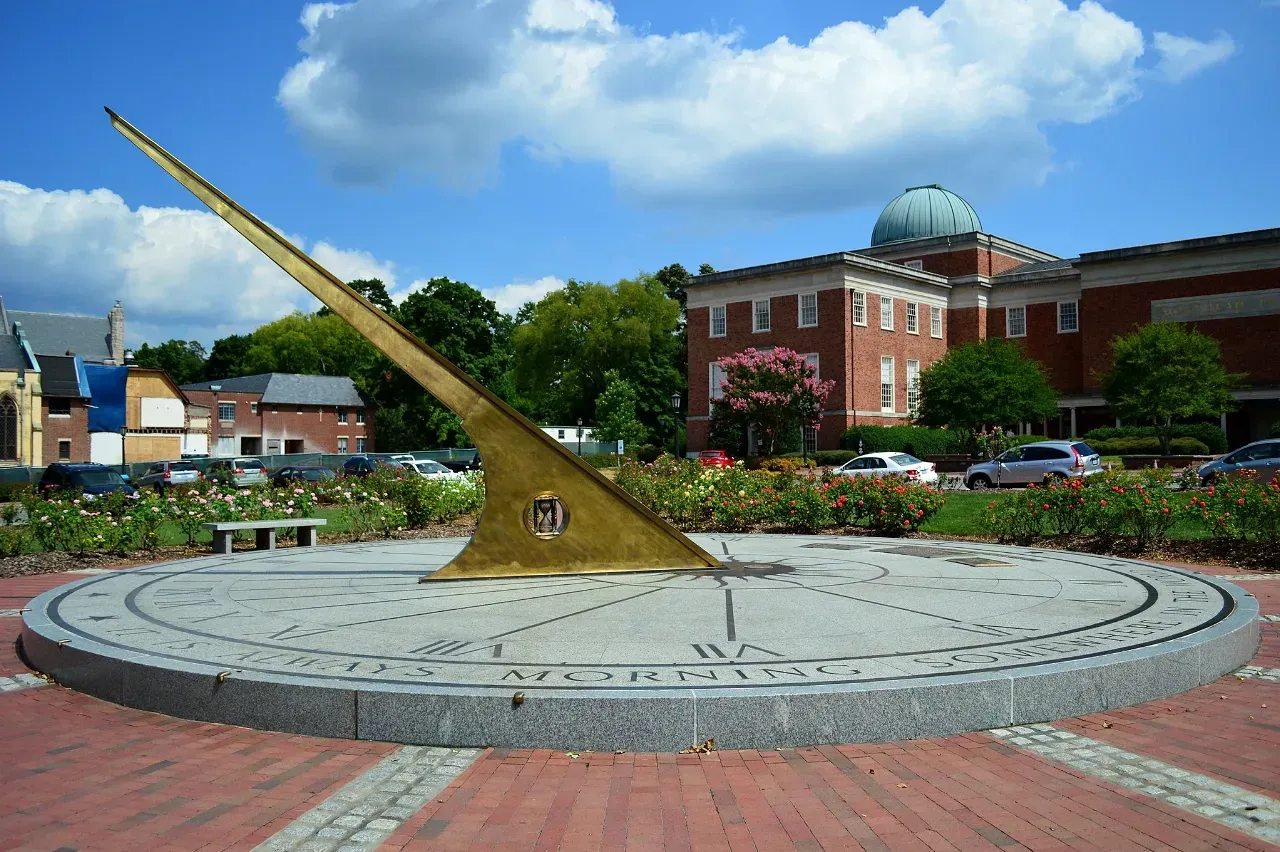 Ackland Art Museum: With its diverse collection spanning cultures and eras, it provides an enriching artistic experience reflecting the city's cultural depth.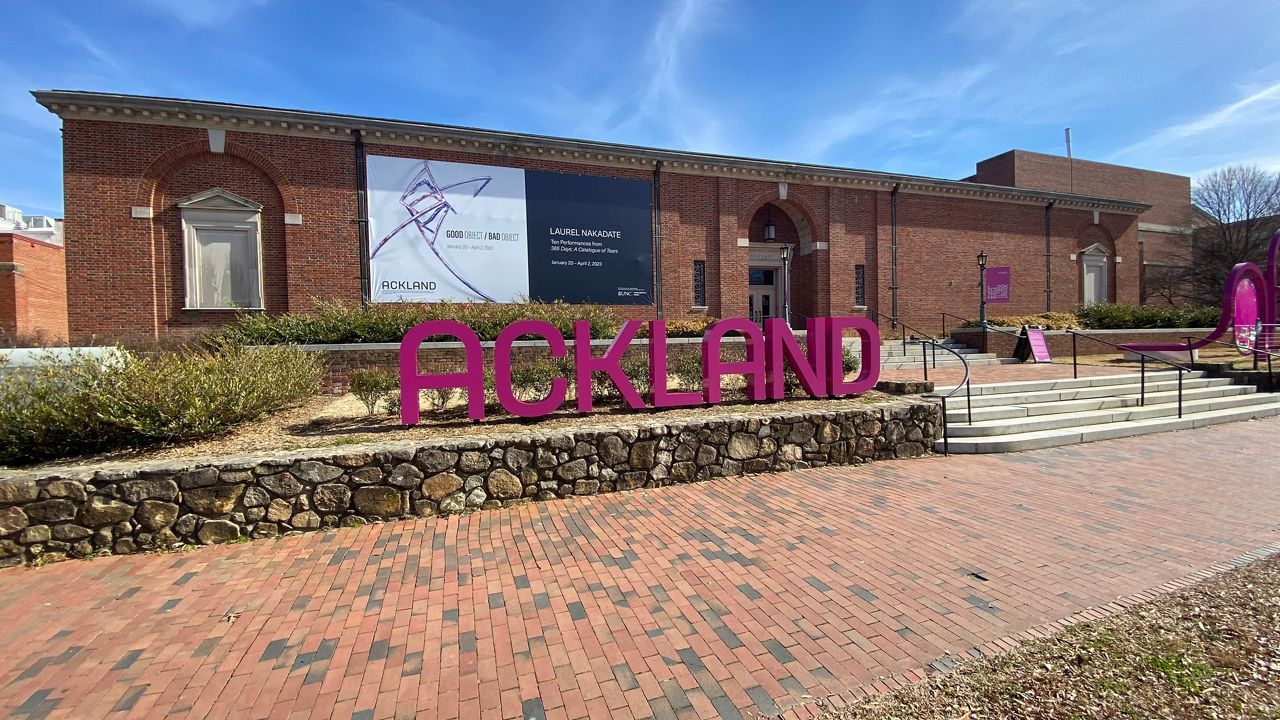 Kidzu Children's Museum: Ideal for families, this interactive museum sparks creativity and learning through hands-on exhibits and activities.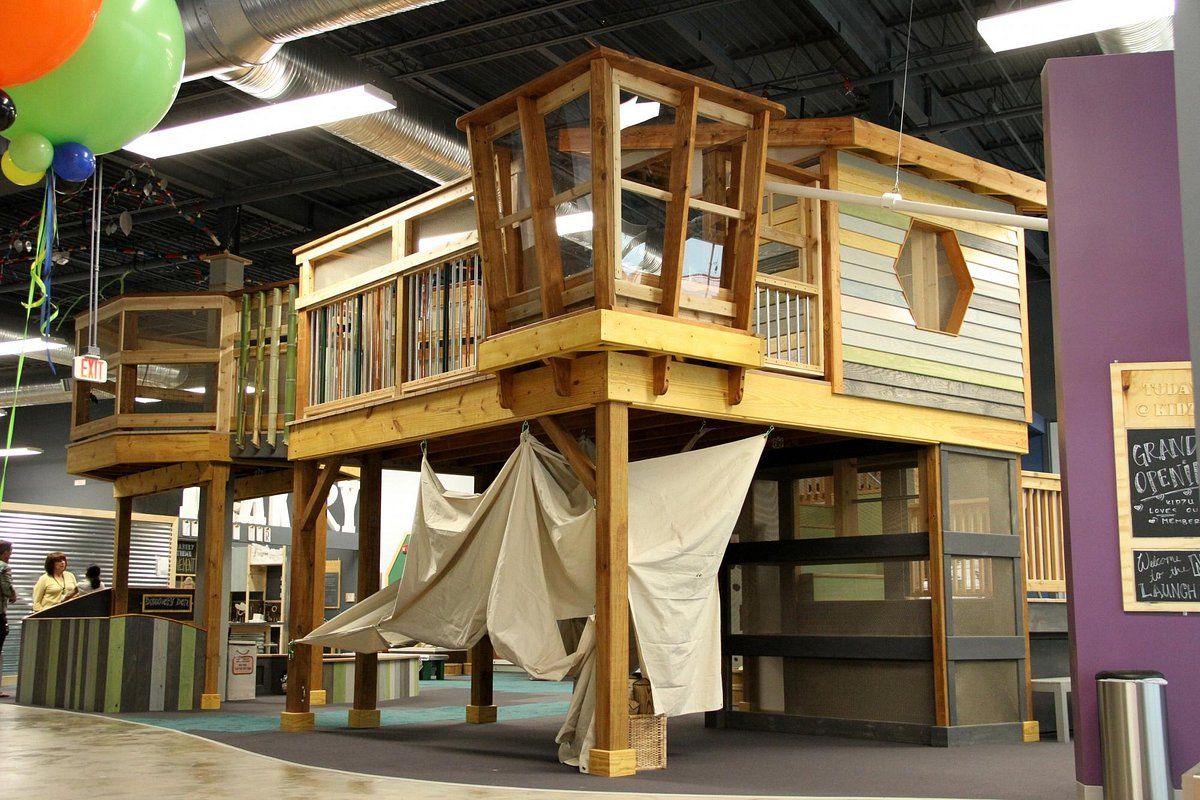 Utilities:
Chapel Hill stands at the forefront of sustainable development and innovative energy practices.
Green Initiatives: Chapel Hill actively promotes green building practices and sustainable urban development, aiming to minimize the environmental footprint of new construction and renovations.
Sustainable Transportation: Chapel Hill encourages alternative transportation options, including bike lanes, public transit, and pedestrian-friendly pathways, reducing reliance on private vehicles and promoting cleaner commuting.
Renewable Energy: The city is exploring and adopting renewable energy sources such as solar power, harnessing the sun's energy to contribute to the local power grid.
Sustainable Planning: Chapel Hill's land use and development strategies prioritize walkable neighborhoods, mixed-use developments, and green spaces, fostering a sense of community and reducing urban sprawl.
Seeking to make a sound investment or find your dream home in the vibrant Triangle area? Your search ends here. EasyDigz is your premier destination, offering a seamless and informed purchasing experience. With a wealth of listings, expert guidance, and a deep understanding of the local market, EasyDigz is your trusted partner in realizing your real estate aspirations near the Triangle area. Visit EasyDigz today and take the first step towards turning your property dreams into a remarkable reality.