The holiday season, which typically spans from late November through December, is a slower activity in the real estate market. Many people are busy with holiday celebrations, and the colder weather in many regions can make house hunting less appealing. We will explore the challenges and opportunities faced by prospective homebuyers and renters in this changing landscape.
Rising Median Existing-Home Sales Decline
According to September data from the NAR, existing home sales have seen a substantial decline of more than 15 percent compared to last year. This decrease is a stark contrast to the upward trajectory seen in the housing market in recent years. Several factors contribute to this decline, including rising home prices and dwindling inventory.

Home Sale Prices
The median home sale price in the United States continues to rise steadily. September's median price of $394,300 marked the third consecutive month with the highest median ever recorded by the NAR. This price surge has been driven by a combination of low supply and high demand, as well as the increasing costs of construction materials and labor.

For potential homebuyers, this trend presents a challenge, as higher prices may put homeownership out of reach for some. As the holiday season approaches, buyers may need help to secure a property that fits their budget, as sellers often expect a premium during this time of year.

Declining Housing Inventory
One of the most pressing issues in the housing market is the decreasing available inventory. Inventory has fallen by more than 8 percent year-over-year, further exacerbating the challenges faced by potential homebuyers. The limited availability of homes not only drives up prices but also intensifies competition, making it essential for buyers to act swiftly and decisively when a suitable property becomes available.

Mortgage Interest Rates on the Rise
Adding to the complexities of the holiday season real estate market, on October 19, Bankrate data revealed that mortgage interest rates hit 8 percent for the first time since 2000. This significant rate increase can make homeownership less affordable, leading prospective buyers to reconsider their financing options.

Reduced Buyer Competition:
A study published in the Journal of Real Estate Research revealed a consistent pattern of decreased home-buying activity during the holiday season, typically experiencing a 10% decline. This phenomenon can be attributed to a combination of factors, including individuals being preoccupied with holiday festivities, fewer homes listed for sale, and buyers exercising greater caution when considering significant purchases during this period.
Motivated Sellers:
A survey conducted by the National Association of Realtors, a trade association representing over 1.4 million real estate professionals in the U.S., found that a significant portion of sellers, approximately 42%, are more motivated to finalize deals before the year's end. This increased motivation can be attributed to various factors, such as capitalizing on the slower market conditions and avoiding potential capital gains taxes associated with property sales.
Implications for Holiday Season Home Buyers and Renters:

As the holiday season approaches, prospective home buyers and renters must adapt to these shifting market dynamics. Here are some strategies to consider:

Start Your Search Early: Given the limited inventory and increasing competition, start your home search well before the holidays. This proactive approach can give you an edge in securing a property before prices surge.
Be Prepared: Make sure your finances are in order, and if you plan to purchase a home, consider getting pre-approved for a mortgage. This will demonstrate your seriousness as a buyer and strengthen your position in negotiations.
Work with a Real Estate Professional: Collaborating with a real estate agent who understands the local market can be invaluable. They can provide guidance, help you navigate bidding wars, and negotiate on your behalf.
Start Your Home Search with EasyDigz:

To embark on your home search with ease and efficiency, consider beginning your journey with EasyDigz. EasyDigz is a trusted online platform that simplifies finding your dream home or apartment. With a user-friendly interface and a wide range of listings, it offers a comprehensive view of available properties, making it easier to explore, compare, and connect with potential options. Their intuitive search tools and real-time updates can help you stay ahead in a competitive market, ensuring that you have the best chance of finding a home that suits your needs and budget. It's time to start your home search, make it an experience with EasyDigz.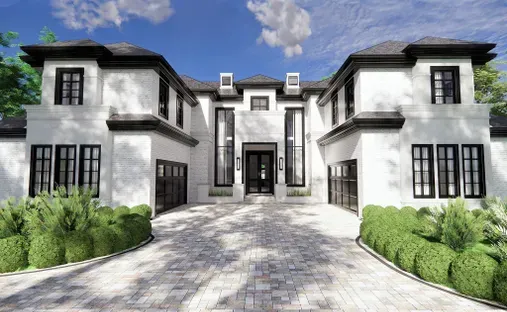 Start Your Home Search with EasyDigz!
Buy now!