Buying and selling a property with current market trends can be daunting, and it's essential to have the right tips and advice to make the process as smooth as possible. Whether you are in the market to buy a new home or trying to sell your current one, navigating the real estate market can be overwhelming.
As a first-time home seller or buyer, it is natural to have concerns and anxieties. According to current market deals, Sellers may be able to sell their homes quickly and at higher prices due to current market conditions, but they may also face competition from other sellers and may have difficulty finding a new home to buy.
Current market conditions may result in fewer options, bidding wars, and higher home prices for buyers. They may also have difficulty getting their offers accepted and obtaining financing. Low mortgage interest rates, on the other hand, may help offset some of these challenges.
There are numerous factors to consider when stepping into real estate, and it can be overwhelming to keep track of everything to secure the best possible deal.
But you don't have to worry because we have compiled some of the most effective tips for first-time home sellers and buyers. These tips will help you simplify and streamline the process of your future home buying and selling, making it less stressful and more organized for you.
Essential Advice for Sellers
1- Prepare your home for a successful sale

Home pre-inspection before listing your property on the market is an important step. The pre-inspection may include structural, electrical, plumbing issues, or others. It involves hiring a professional home inspector to thoroughly examine your home and identify any potential issues that may need to be addressed before the home sale.
With EasyDigz, selling your property is now hassle-free with its pre-inspection service. After registering and listing your property on EasyDigz, their representative will thoroughly inspect your home to ensure it's in optimal condition for sale. Doing this will give you a more accurate estimate of your property's value and attract more potential buyers.
Pre-inspection will help sellers avoid any surprises during the selling negotiation. Additionally, a pre-inspected property gives buyers confidence in the home's condition, which can result in a quicker sale and potentially even a higher selling price.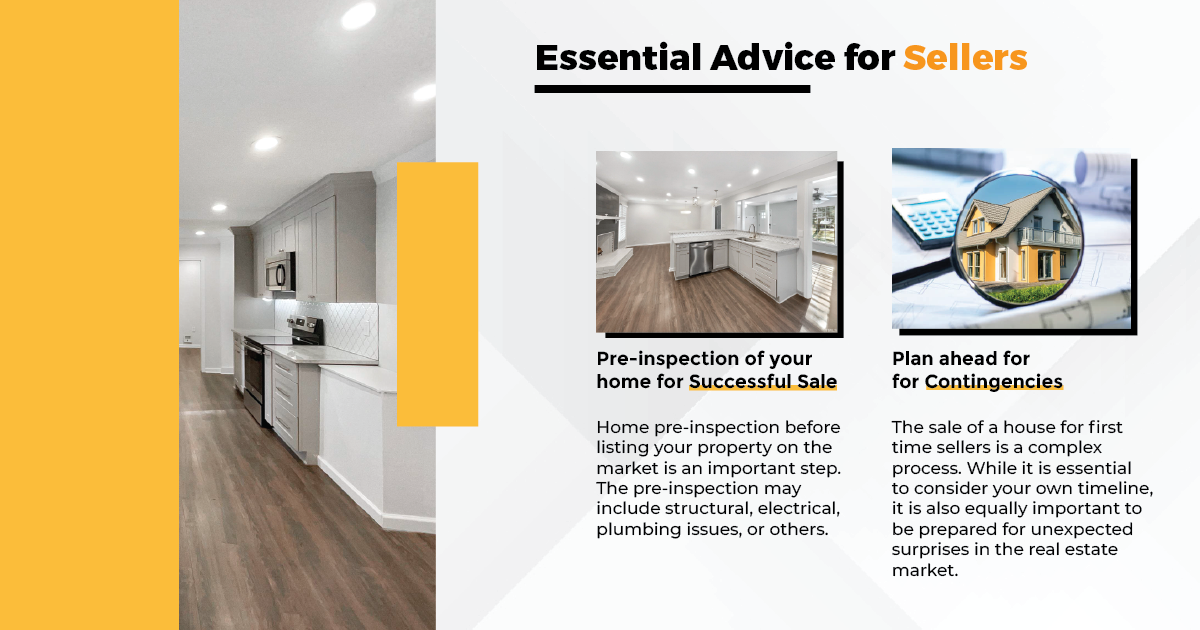 2- Plan ahead for contingencies
The sale of a house for first-time sellers is a complex process. While it is essential to consider your own timeline, it is also equally important to be prepared for unexpected surprises in the real estate market. One of the most significant contingencies that could occur is a buyer's financing falling through.
To prepare for this possibility, it's important to have a backup plan, such as a pre-approved backup buyer or a plan for proceeding if the deal falls through.
In case the new buyer requires immediate possession of the property and you have not yet secured your new residence, it is essential to have alternative arrangements. Another contingency that sellers should plan for is unexpected repairs that may come up during a home inspection. It's a good idea to inspect your home before listing it on the market. So you know of any potential issues and can address them before buyers become involved. EasyDigz provides comprehensive home inspection certification before listing your home on the website that can help ensure your property is thoroughly inspected by trained professionals
By planning ahead for contingencies, you can be better prepared to counter any unforeseen situation that may arise during the sale of your property.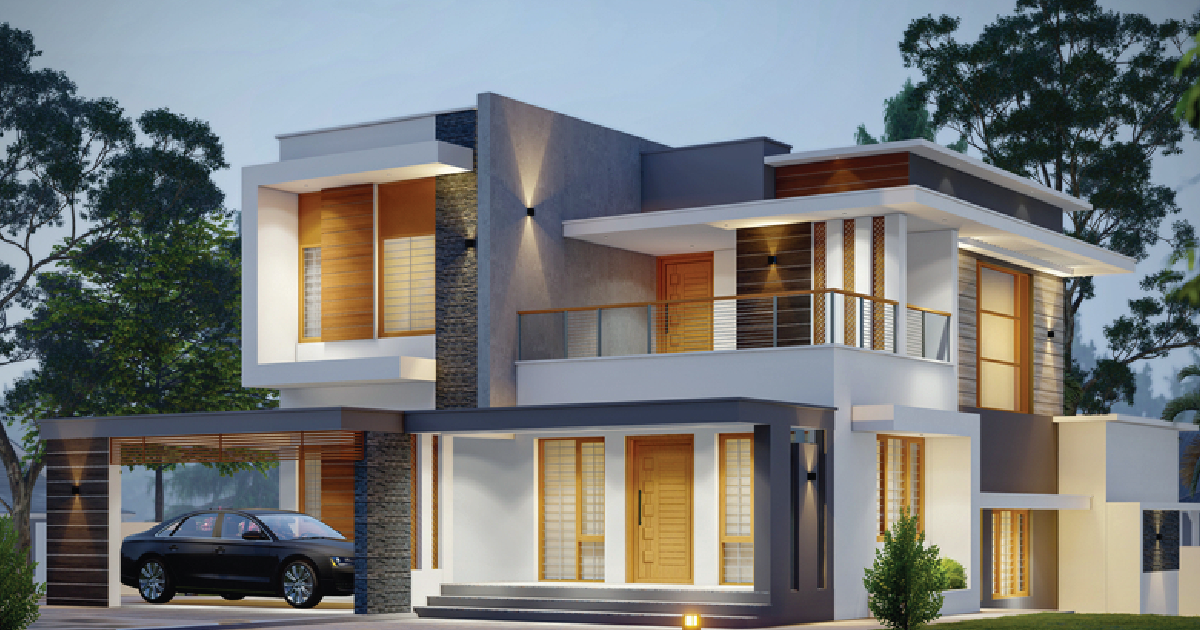 Sell With EasyDigz
We offer flat rate listing at just $3500.
Start Selling
Essential Advice for Successful Buyers
1- Know about the home buyer programs
Home buyer programs are designed to assist individuals in purchasing their first home. These programs can provide financial assistance, counseling, and other resources to help make the home-buying process more accessible and affordable.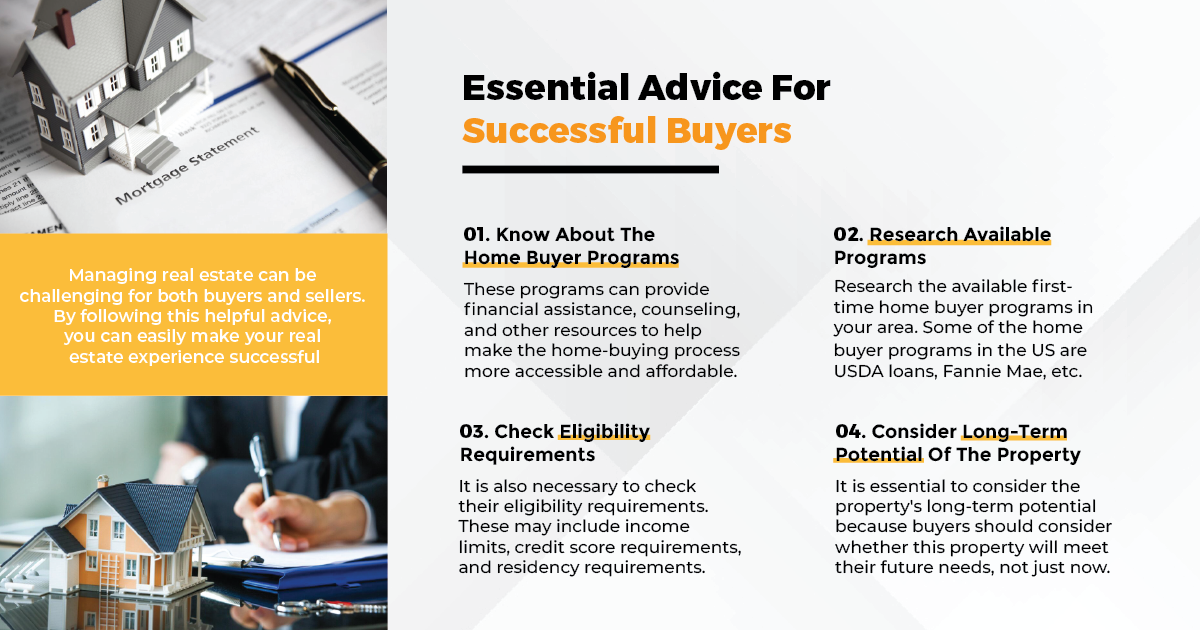 Here are some steps to get familiar with first-time home buyer programs:

Research available programs: Research the available first-time home buyer programs in your area. Each program may have different requirements and benefits, so it's essential to research and compare them. Some of the home buyer programs in the US are USDA loans, Fannie Mae and Freddie Mae, etc.

Check eligibility requirements: Once you've identified the programs that may suit you, check their eligibility requirements. These may include income limits, credit score requirements, and residency requirements.
Apply for assistance: If you meet the eligibility requirements, you can apply through the first-time home buyer program. Make sure to gather all the required documents and submit your application promptly.
Familiarizing yourself with first-time home buyer programs can be a great way to make the home-buying process more accessible and affordable.
2- Consider the long-term potential of the property

It is essential to consider the property's long-term potential before making an offer because buyers should consider whether this property will meet their future needs, not just now. For example, if a buyer plans to start a new family or convert the house into a working space, they should consider whether the property has enough space for their future plans. EasyDigz provides a property score that assesses various aspects. This can help you make informed decisions based on their specific needs and future plans for the property.
In addition to the property's features and condition, it's important for buyers to also consider other factors that can impact its long-term potentials, such as the neighborhood, parks or school. Choosing a home in a desirable location with good schools, parks and neighborhood can help maintain its value and make it easier to sell in the future. EasyDigz provides buyers with an additional advantage by offering a neighbourhood score feature. This score takes into account factors in the surrounding neighborhood amenities and the potential for long-term growth. By considering a property's long-term potential before making an offer, buyers can ensure they are investing in a property that will meet their needs for years to come. This can also save them from having to move to a new house again if the property doesn't meet their essential needs.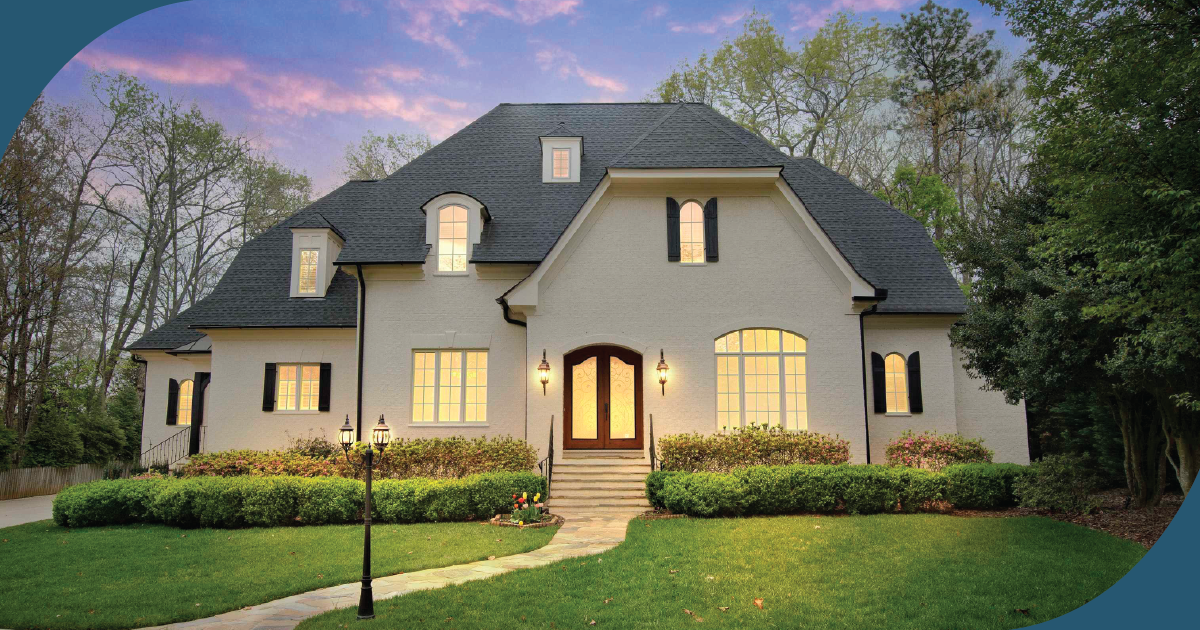 Buy Your Dream Home With EasyDigz
Start Buying
Final Thoughts
Managing real estate can be challenging for both buyers and sellers. EasyDigz's user-friendly platform allows buyers to search for properties based on their specific criteria, including location, price range, and desired features. Sellers can list their properties on EasyDigz, reaching a wide audience of potential buyers. Whether you are a first-time buyer or a seasoned seller, these tips and using the EasyDigz platform will help you navigate the complex world of real estate and help you make informed decisions that will lead to successful outcomes. Take advantage of these tips and make your next real estate purchase successful.