EasyDigz is the ultimate AI-powered real estate platform that redefines the way people buy and sell their dream homes. With our innovative approach and AI-powered features, you can enjoy the best of both worlds and make your real estate dreams a reality. Our innovative approach provides clients with the full representation of a traditional agent, including expert advice and personalized support, while leveraging the benefits of an iBuyer, such as broader market reach and a faster transaction process. With our tech-centric approach, we provide unique services that streamline the entire real estate process, from finding the perfect home to closing the deal; AI-powered features offer advanced personalized recommendations, and real-time market data, allowing clients to find their dream home with ease.
Reasons to choose EasyDigz real estate platform
We believe in using the latest technology to simplify the real estate process and empower clients to make informed decisions. Our AI-powered platform offers advanced search features, personalized recommendations, and real-time market data, allowing clients to find their dream homes easily.

AI-powered features: EasyDigz real estate utilizes the power of AI to provide streamlined document and contract automation features, ensuring transparency throughout the home sale process.
Certified pre-inspection: Unlock your home's potential with EasyDigz's certified pre-inspection benefits, which provide insights into your home's condition and help you understand your position in pricing and negotiation.
Flat-rate: Say goodbye to the standard 6% commission fee with EasyDigz's flat-listing model, offering sellers a transparent $3,500 flat-rate commission fee.
3D photography: Explore properties like never before with EasyDigz's immersive 3D photography, which allows you to take a beautiful virtual walkthrough of a property.
Advance dashboard:  Maximize the exposure of your home with EasyDigz, which offers a broader reach and tracks all open offers, so you can select the one that best fits your needs.  It also recommends the best property for you that fits your needs.
Wide range of filters: its wide range of filters helps you find your dream home in a matter of minutes.
All-virtual: EasyDigz allows you to experience the convenience of virtual home browsing that feels like visiting the property in person. You can explore each part of the property through 3D virtual tours.
How to sell the property at EasyDigz
Here is a step-by-step guide to help you sell your property on EasyDigz.
Step -1: Login to the website

Login to EasyDigz by tapping on the top right corner.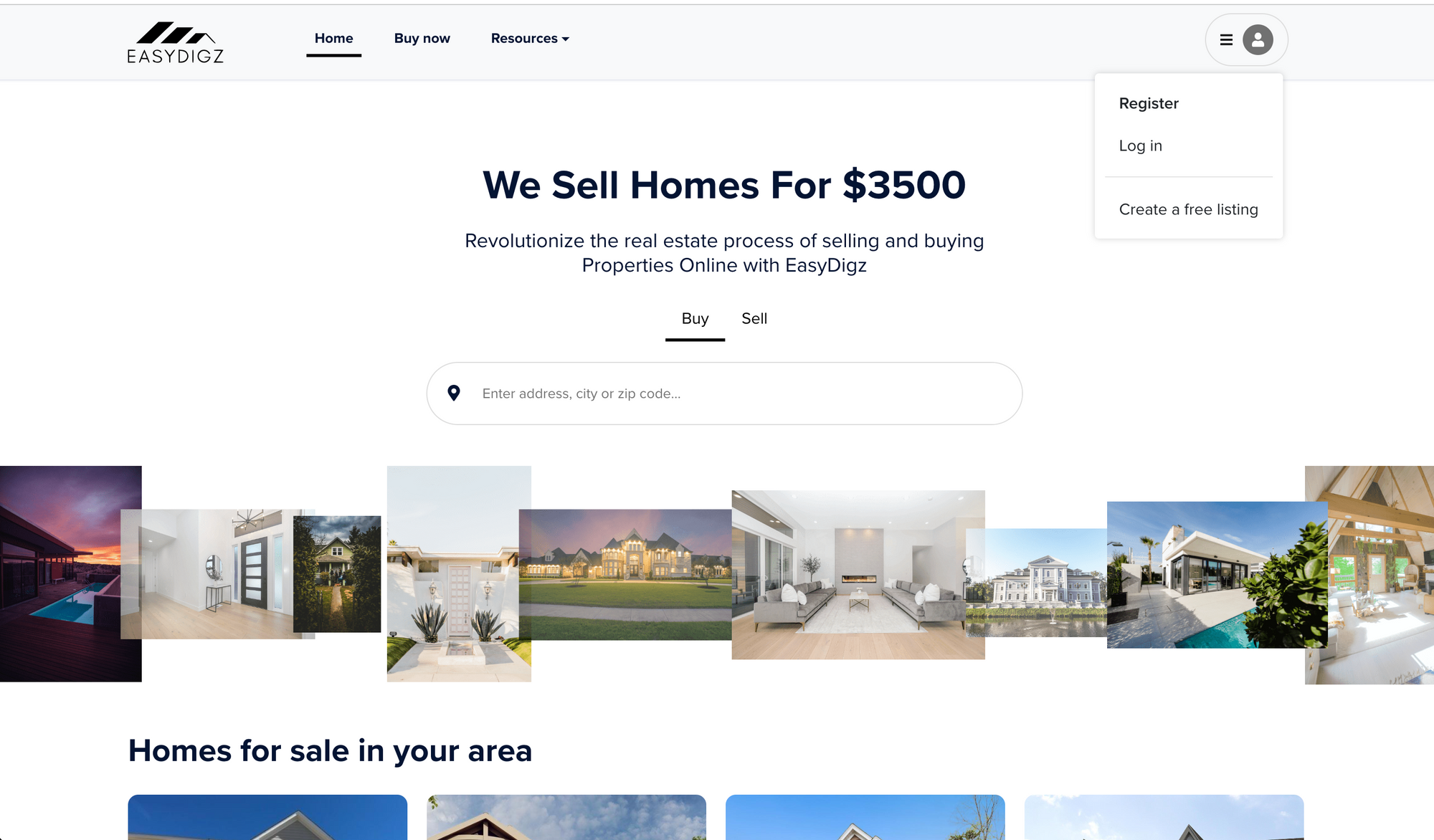 Step -2: List your property

After login into the website, tap the "create a listing " option. Write down your property's zip code, street name, and street number.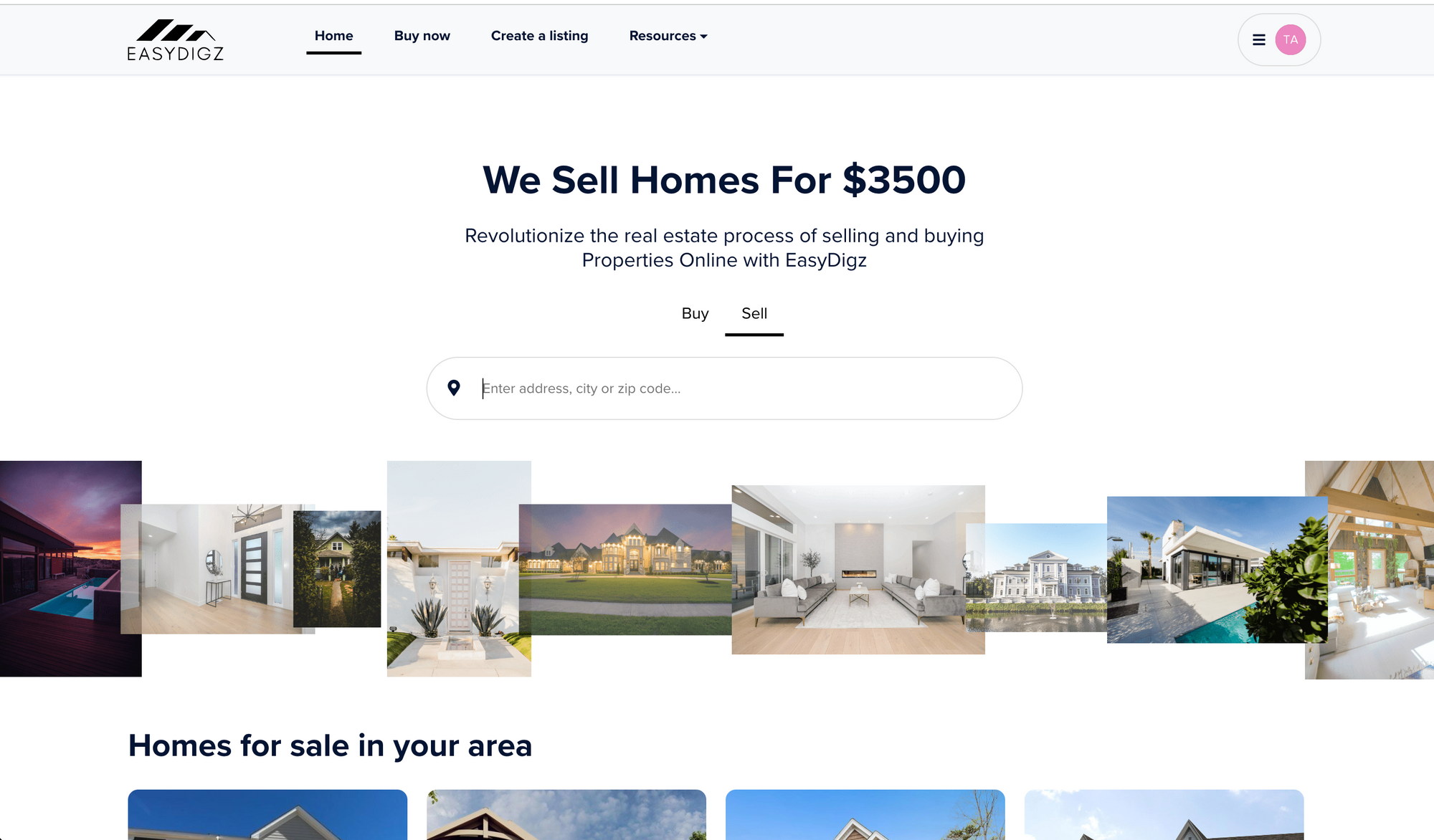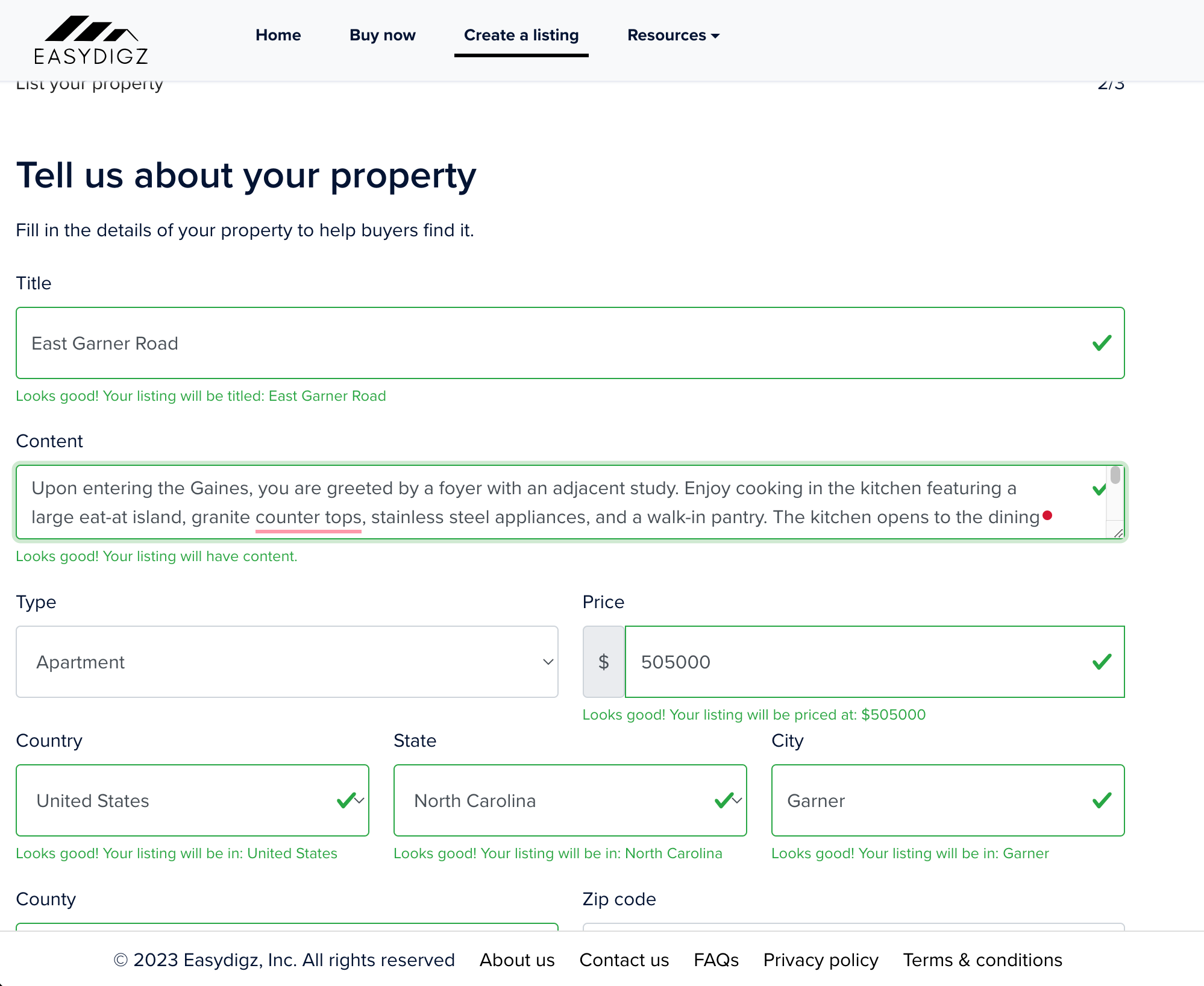 Step -3: Upload current photos and basic information of your property for a comprehensive listing

Now fill out the basic information about your property to help buyers find it, like no. of bedrooms, property type, Sq.ft, etc. And upload some current pictures of your property, including inside and outside views. This helps us understand the condition and validate your home. Don't worry, we will be creating a complete 3d tour and professional photography before listing. This will help us understand the condition of your home. EasyDigz will take care to create a complete 3D tour of your home with professional photography before listing your home. Tap on the "next."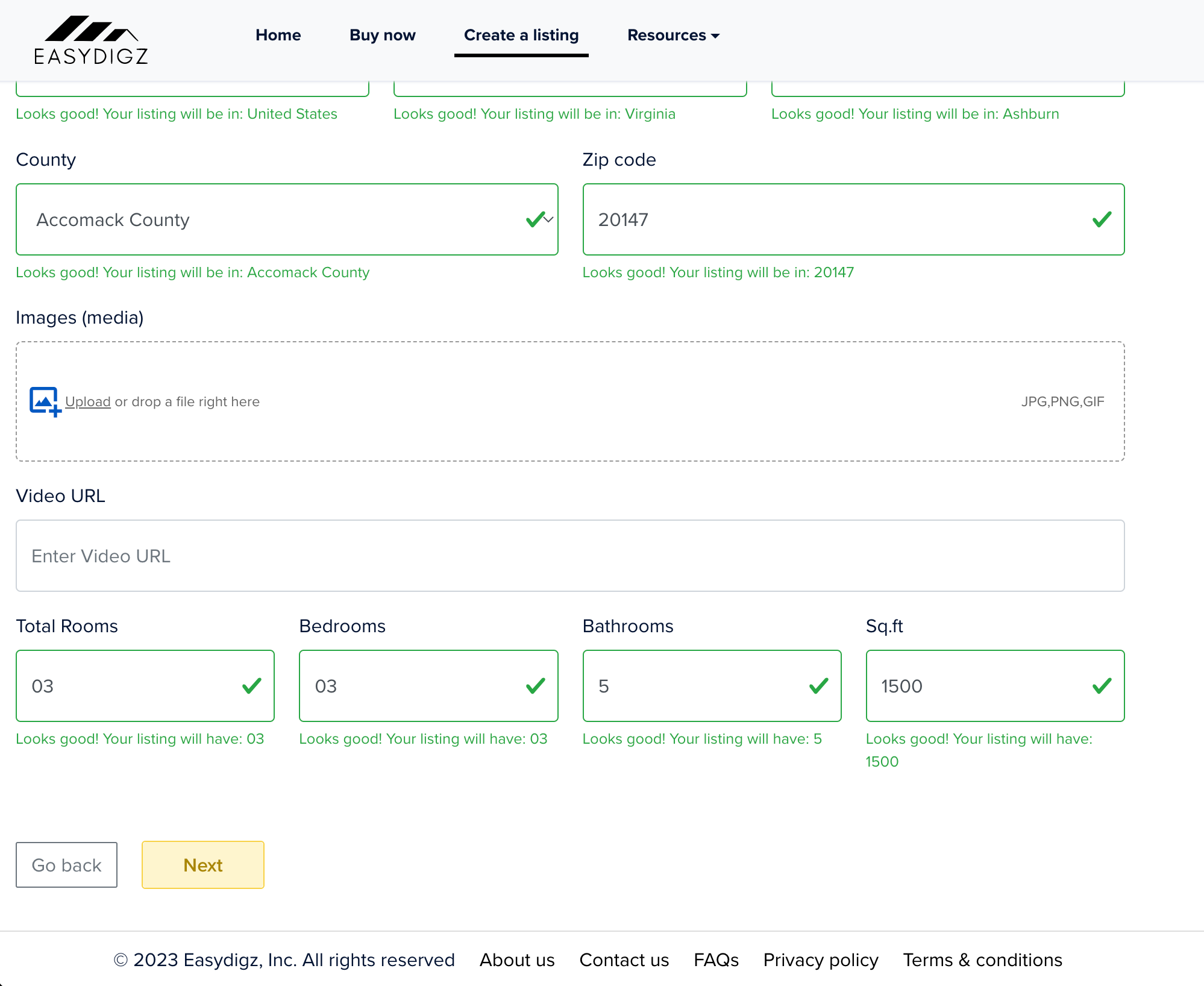 Step -4: Review the disclosure agreement

Review the disclosure agreement and agree with the terms and conditions you are okay with. Tap on the "next."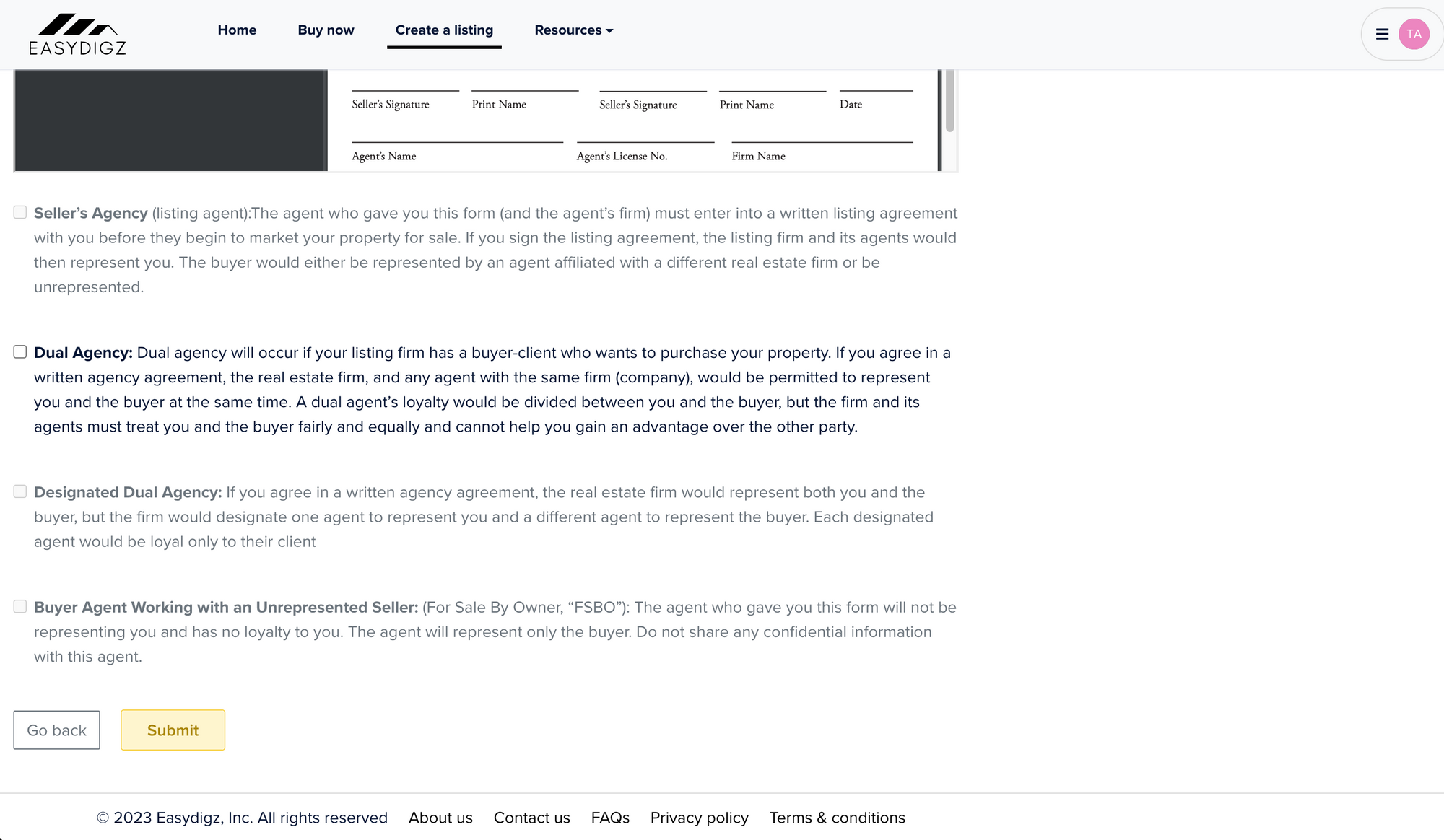 Congratulations! Your property is under review. However, the entire process will take a few days to complete. During this time our real estate agent will contact you for several processes that are important before listing your home on EasyDigz which are:

Pre-Inspection:
Our realtor will visit your home to conduct a pre-inspection. This helps ensure that your property is ready for sale and gives you a more accurate understanding of its worth.

Documentation:
The representative will also review the documents related to your property to ensure that the documents are complete and original.

Pictures and Measurements:
Once these offline processes are complete, our team will take measurements and photos of your home for virtual tours. This way, potential buyers can better understand what your property looks like and feel like they are actually walking through the property.

Finally, once everything is in order, your property will be listed on EasyDigz and all other online real estate platforms like Zillow and Realtor to help you get the best deal possible.
You'll receive a notification from EasyDigz once your property listing has been approved.

Our user-friendly interface makes it easy to list your home and offers powerful analytical tools that help you track the performance of your listing. You can analyze the traffic and engagements your property receives. Our dashboards also provide a seamless communication channel between you and potential buyers. You can answer their queries and negotiate offers directly through the platform, saving you time and effort.
Start Selling on EasyDigz Now! Follow this link and sell your property.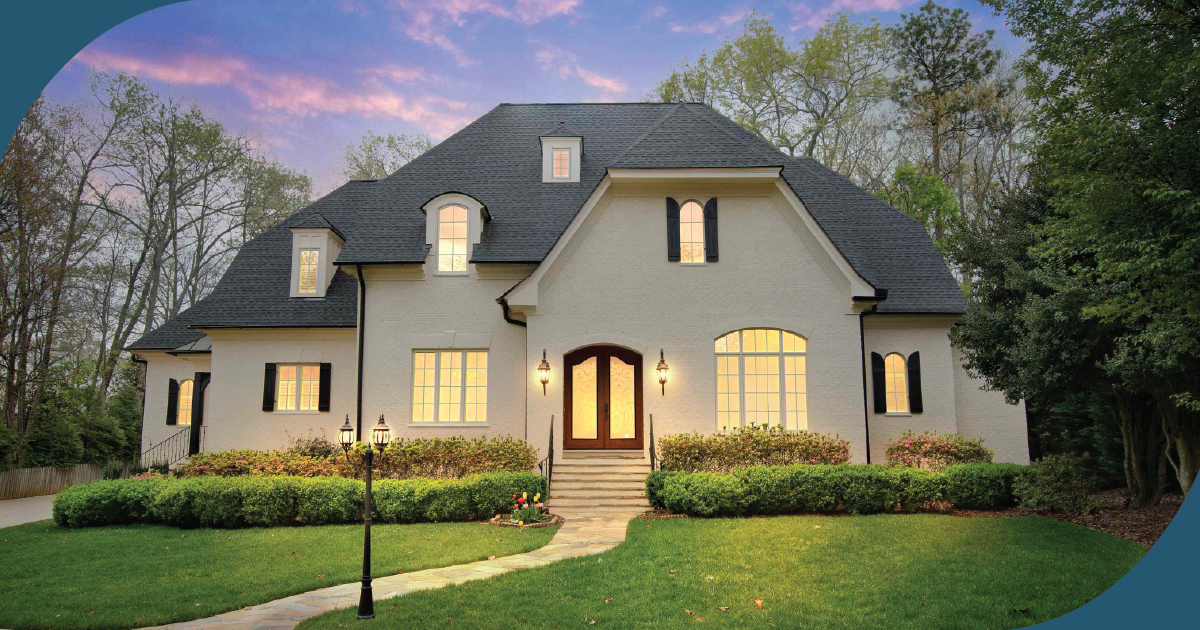 Sell With EasyDigz
Start Selling