Chapel Hill is a vibrant and picturesque town nestled in the heart of North Carolina's Research Triangle region. Known for its rich history, academic excellence, and charming Southern atmosphere, Chapel Hill is home to the prestigious University of North Carolina at Chapel Hill and offers a diverse range of cultural, intellectual, and recreational opportunities. With its tree-lined streets, historic architecture, and a bustling downtown, Chapel Hill captivates visitors and residents alike with its blend of small-town charm and cosmopolitan vibrancy. Chapel Hill exudes a warm and welcoming atmosphere that leaves a lasting impression on all who visit.

Educational Institutions in Chapel Hill, North Carolina

1- University of North Carolina at Chapel Hill: UNC is a renowned public research university and the flagship institution of the University of North Carolina system. It offers a wide range of undergraduate and graduate programs across numerous fields, including liberal arts, sciences, business, medicine, law, and more.

2- Chapel Hill-Carrboro City Schools: This is the public school district serving Chapel Hill and neighboring Carrboro. It consists of several elementary, middle, and high schools, including Chapel Hill High School and East Chapel Hill High School, both of which have strong academic reputations.

3- Durham-Chapel Hill Independent School District: This school district covers parts of both Durham and Chapel Hill. It includes schools such as Durham School of the Arts, which offers specialized arts education, and the School for Creative Studies, which focuses on creative and critical thinking skills.

4- Montessori Academy of Chapel Hill: This private school follows the Montessori philosophy and provides education for children from preschool through middle school. It emphasizes individualized learning, hands-on experiences, and a supportive environment.

5- Emerson Waldorf School: This private school offers a Waldorf education from early childhood through high school. The Waldorf approach focuses on holistic education, nurturing creativity, and fostering a love of learning.

6- St. Thomas More Catholic School: This private Catholic school provides education from pre-kindergarten through eighth grade. It combines academic excellence with a values-based education grounded in the Catholic faith.

Chapel Hill Community features:

Chapel Hill offers a range of community features that contribute to its vibrant and inclusive atmosphere. Here are some notable community features of Chapel Hill:

1- Cultural and Arts Scene: Chapel Hill embraces a thriving arts and cultural scene. The town is home to numerous art galleries, performance venues, and theaters that host various exhibitions, plays, concerts, and other artistic events throughout the year. Local organizations, such as the Ackland Art Museum and PlayMakers Repertory Company, contribute to the community's cultural fabric.

2- Community Events and Festivals: Chapel Hill hosts a variety of community events and festivals that bring residents together. The Festifall Arts Festival, the Carrboro Music Festival, and the North Carolina Science Festival are a few examples of the vibrant events that take place in the area. These gatherings provide opportunities for residents to engage with local artists, musicians, and businesses while fostering a strong sense of community.

3- Parks and Outdoor Spaces: Chapel Hill offers numerous parks, greenways, and outdoor spaces that encourage an active and healthy lifestyle. Residents can enjoy activities such as hiking, biking, picnicking, and nature walks in places like Battle Park, Southern Community Park, and the Carolina North Forest. These spaces provide opportunities for recreational activities and social interactions within the community.

4- Community Organizations and Initiatives: Chapel Hill is home to various community organizations and initiatives that aim to improve the quality of life for residents. These organizations focus on areas such as sustainability, social justice, education, and healthcare. Examples include the Orange County Partnership for Young Children, the Community Home Trust, and the Marian Cheek Jackson Center for Saving and Making History.

5- Farmers Markets and Local Food: Chapel Hill values its local food culture, and residents have access to farmers markets and farm-to-table initiatives. The Carrboro Farmers Market and the Chapel Hill Farmers Market offer fresh produce, locally sourced products, and a chance to connect with local farmers and artisans. The emphasis on supporting local agriculture fosters a sense of community and sustainability.


Chapel Hill Real Estate Market Analysis for Popular Neighborhoods
The Chapel Hill real estate market is a seller's market, with homes selling quickly and for above list price. The median home value in Chapel Hill is approx. $454,300, and the median rent price is $1,294 according to Chapel Hill Real Estate Market.

1- Downtown Chapel Hill: The downtown area offers a mix of historic homes, condominiums, and apartments. It is known for its walkability, proximity to the University of North Carolina at Chapel Hill, and a vibrant cultural scene. The real estate market in downtown Chapel Hill tends to be competitive, with a range of property types and prices.

2- Meadowmont: Meadowmont is a planned community with a mix of residential and commercial spaces. It offers a suburban feel with a variety of housing options, including single-family homes, townhouses, and apartments. The neighborhood features tree-lined streets, parks, and amenities like shops and restaurants. Meadowmont is known for its strong sense of community and is popular among families.

3- Southern Village: Southern Village is another well-known planned community in Chapel Hill. It offers a range of housing options, including single-family homes, townhouses, and apartments. The neighborhood has a charming small-town atmosphere with tree-lined streets, parks, and a central village green. It is known for its walkability, community events, and access to amenities like shops, restaurants, and schools.

4- Governors Club: Governors Club is an exclusive gated community known for its luxury homes and amenities. It offers a mix of single-family homes and estates, often situated on large lots with scenic views. The neighborhood features a championship golf course, clubhouse, tennis courts, and other upscale amenities. The real estate market in Governors Club tends to be higher-end and caters to those seeking luxury living.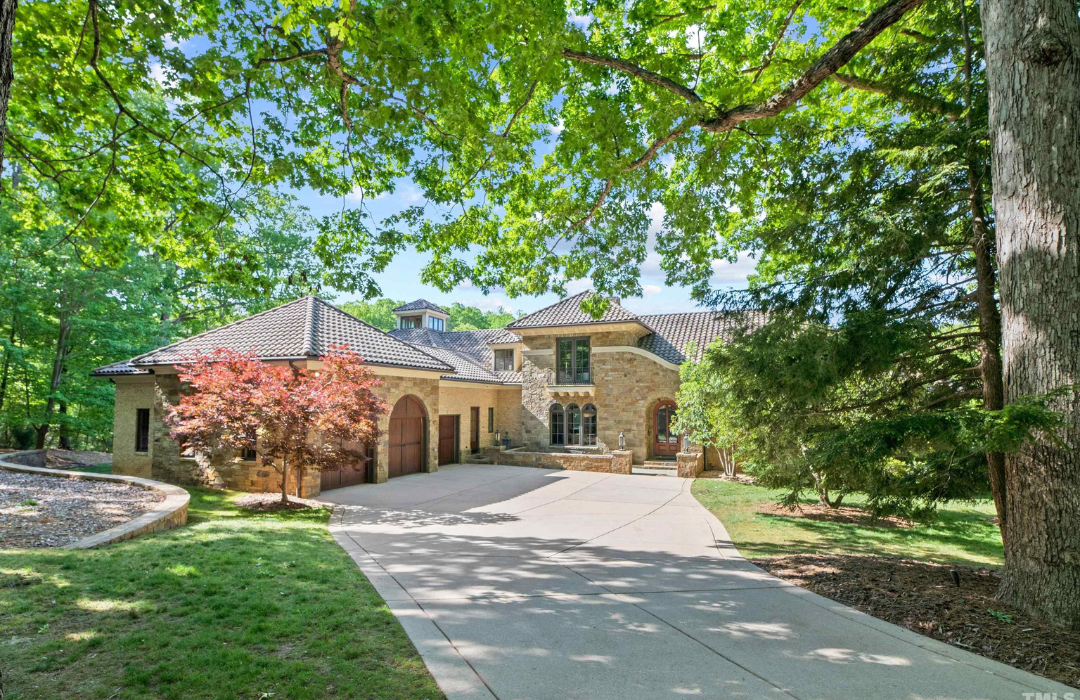 Explore the best listings of Chapel Hill
Explore Listings Now
Famous Places to Visit in Chapel Hill
Chapel Hill offers a variety of attractions and famous places to visit. Here are some notable destinations worth exploring: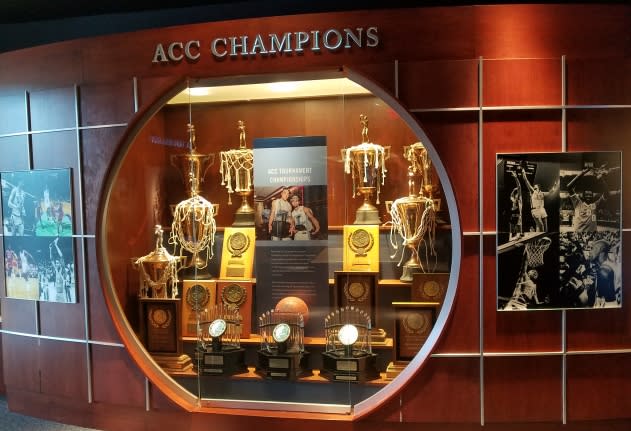 1- University of North Carolina at Chapel Hill: The UNC campus is a must-visit for its beautiful architecture, rich history, and vibrant atmosphere. Stroll through the picturesque campus, visit the Old Well (a symbol of the university), and explore notable landmarks like the Morehead-Patterson Bell Tower and the Wilson Library.

2- North Carolina Botanical Garden: Located on the UNC campus, the Botanical Garden spans over 1,000 acres and showcases diverse plant collections, nature trails, and beautiful gardens. It's a serene and educational place to enjoy nature and learn about native plant species.

3- Ackland Art Museum: Situated near the UNC campus, the Ackland Art Museum houses an impressive collection of over 18,000 artworks from different time periods and cultures. The museum features works by renowned artists like Monet, Rodin, and Warhol, making it a must-visit for art enthusiasts.

4- Carolina Basketball Museum: Basketball fans shouldn't miss the Carolina Basketball Museum, which celebrates the rich history of the University of North Carolina's basketball program. The museum showcases memorabilia, interactive exhibits, and highlights iconic moments in Tar Heel basketball.

5- Coker Arboretum: Located on the UNC campus, Coker Arboretum is a serene garden featuring a variety of trees, plants, and flowers. It provides a peaceful escape with winding paths, benches, and a diverse range of flora.

6- Morehead Planetarium and Science Center: Explore the wonders of space and science at the Morehead Planetarium. This educational and entertaining facility offers planetarium shows, interactive exhibits, and hands-on activities for visitors of all ages.

7- Franklin Street: Franklin Street is the main thoroughfare in downtown Chapel Hill and offers a vibrant mix of shops, restaurants, and entertainment venues. It's a popular destination for dining, shopping, and experiencing the lively atmosphere of the town.

Whether you're interested in history, art, nature, or sports, Chapel Hill offers a range of attractions that cater to various interests.

Chapel Hill and Its Nearby Areas

Chapel Hill is located in close proximity to several other notable cities and towns in North Carolina. Here are some nearby areas:

1- Durham: Located about 10 miles northeast of Chapel Hill, Durham is another prominent city in the Research Triangle region. It is home to Duke University and offers a thriving arts and culture scene, as well as various dining and shopping options.

2- Raleigh: The capital of North Carolina, Raleigh, is situated approximately 30 miles east of Chapel Hill. It is the largest city in the Research Triangle and offers a diverse range of attractions, including museums, parks, live music venues, and a vibrant downtown area.

3- Carrboro: Adjacent to Chapel Hill, Carrboro is a small town known for its artistic community and alternative culture. It is often considered an extension of Chapel Hill and offers its own unique blend of local businesses, music venues, and community events.

4- Hillsborough: Located about 12 miles northwest of Chapel Hill, Hillsborough is a historic town with a charming downtown district featuring art galleries, antique shops, and restaurants. It is known for its well-preserved architecture and rich history.

5- Pittsboro: Situated approximately 15 miles southwest of Chapel Hill, Pittsboro is a small town known for its rural charm and natural beauty. It serves as the county seat of Chatham County and offers a picturesque downtown area, local farms, and outdoor recreational opportunities.

Chapel Hill Real Estate Trends: A Thriving Seller's Market with Promising Opportunities


According to the Raleigh Realty report of Chapel Hill Real Estate Trends + Forecast for 2023 says the Chapel Hill real estate market is currently thriving, offering promising opportunities for both buyers and sellers. The town is experiencing a seller's market that is gradually transitioning into a more balanced market, with homes in high demand and selling for around 3% above the list price. The median list price in September 2022 was approximately $650,000, reflecting a 17.2% year-over-year increase. Chapel Hill recognizes the need for increased housing supply and aims to build around 485 new homes each year. The town also prioritizes affordable housing, managing over 300 public affordable housing units. Popular neighborhoods like The Oaks, The Winmore, Southern Village, Briar Chapel, and Governors Club offer diverse options to suit different budgets and preferences. With its dynamic market and range of neighborhoods, Chapel Hill presents an exciting opportunity for those looking to buy or sell the property.