As the temperatures begin to drop, and we find ourselves spending more time indoors, it's the perfect opportunity to embrace the arrival of the fall season by getting ready to decorate for Halloween.
Prepare to give your home a spooky and festive makeover with our assortment of unique Halloween decorating concepts. We cover a wide range of ideas, from eye-catching outdoor Halloween decorations to easy DIY crafts, as well as timeless store-bought decor items that can be used repeatedly, not just during the Halloween season but all year round.
Halloween Decor Ideas For This Year:
This year, kick off your eerie home decor right from your front entrance. Place a doormat with a Halloween theme, position creepy Jack-o-lanterns on either side of the door, and for those looking to take it up a notch, hang a group of bats right above the door. Whether you're working with a spacious front porch or a more modest apartment stoop, these decorations will certainly reflect your Halloween enthusiasm.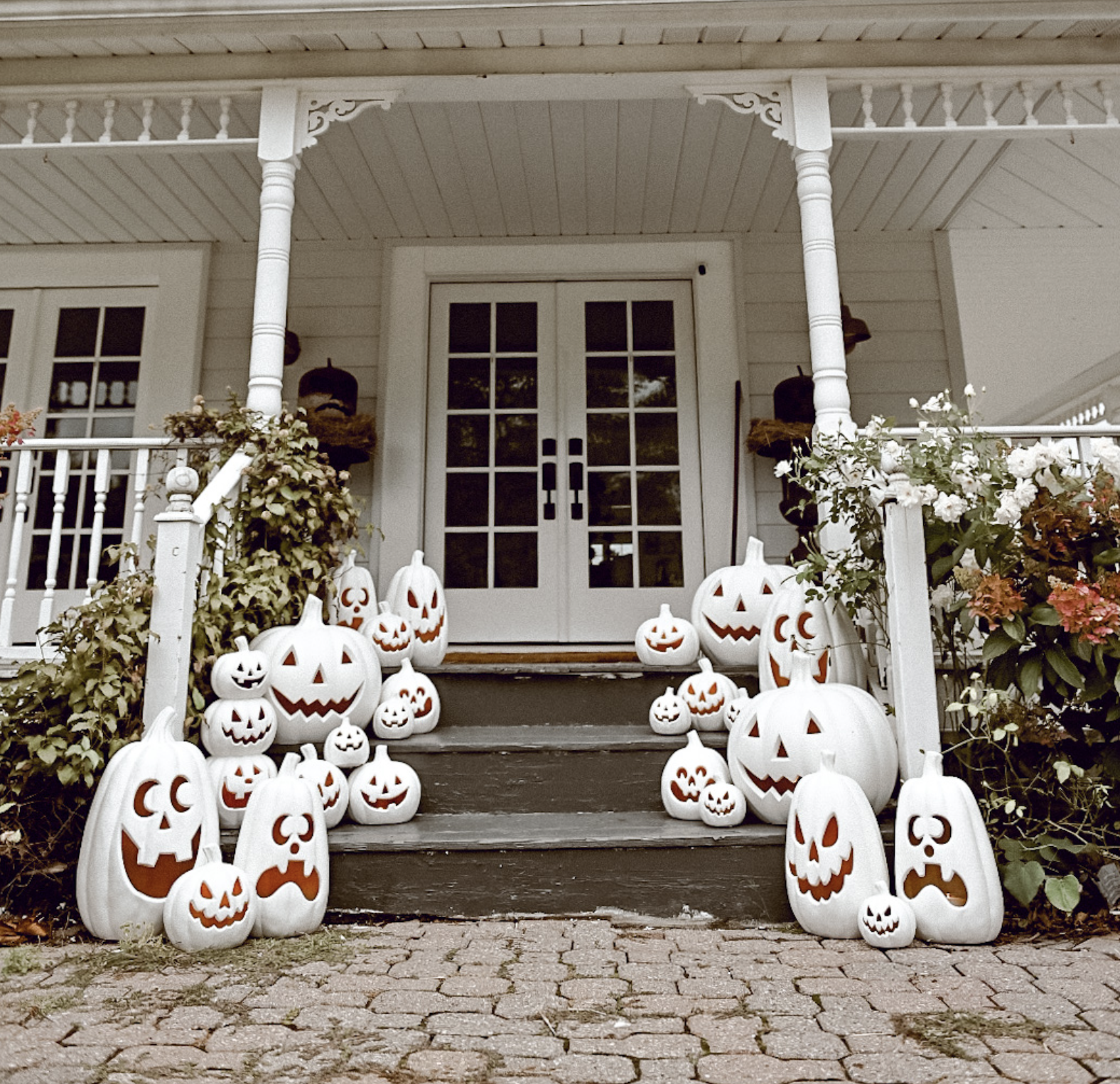 An entryway table or cabinet provides an ideal backdrop for Halloween decorations, as it serves as the initial focal point for incoming guests. Enhance the atmosphere by draping eerie fabric over the surface, creating a setting that complements creepy embellishments such as artificial skulls, skeleton hands, and other spooky elements. Additionally, remember to include candlelight to introduce a flickering and mysterious ambiance.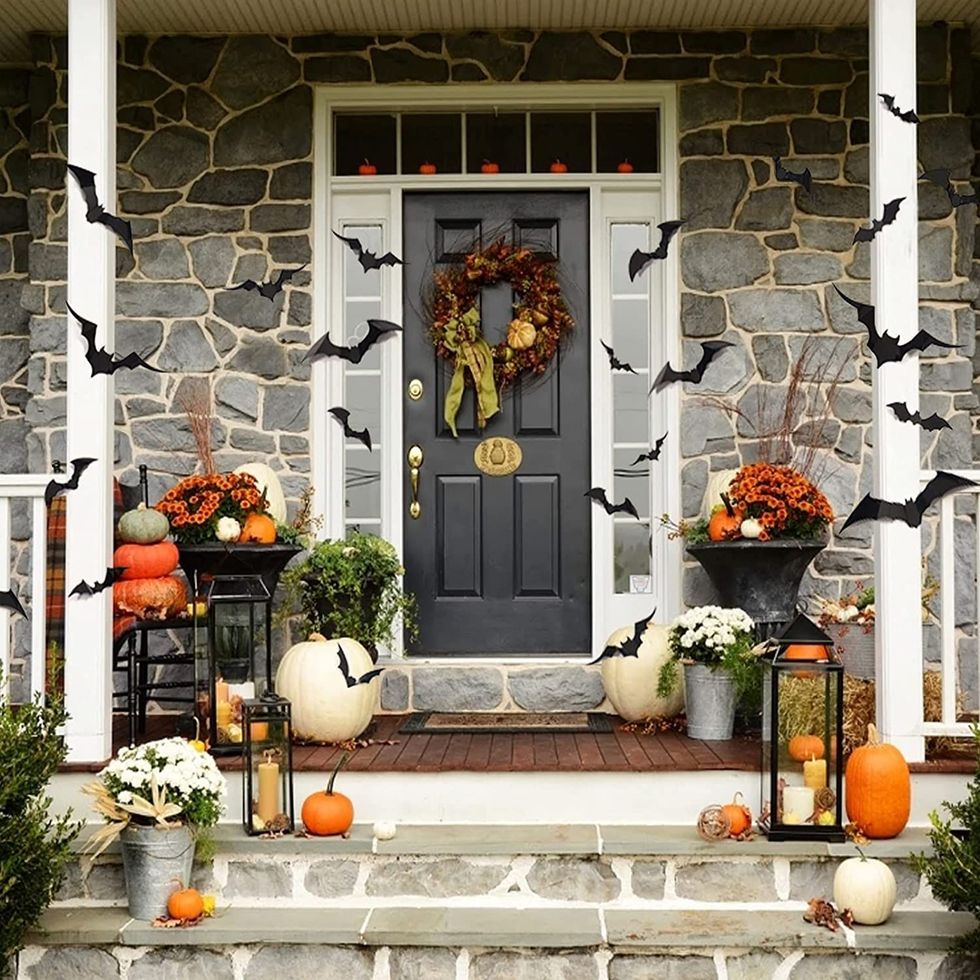 The living room featured here adopts an approach to Halloween decor that I like to refer to as "spooky-chic." It avoids excessive scariness but instead employs strategically positioned elements to establish a Halloween-inspired ambiance that retains a sense of coziness. To achieve a similar aesthetic, incorporate decorations such as artificial cobwebs and figurines of black ravens alongside more conventional autumnal items like plaid throw pillows and woven blankets.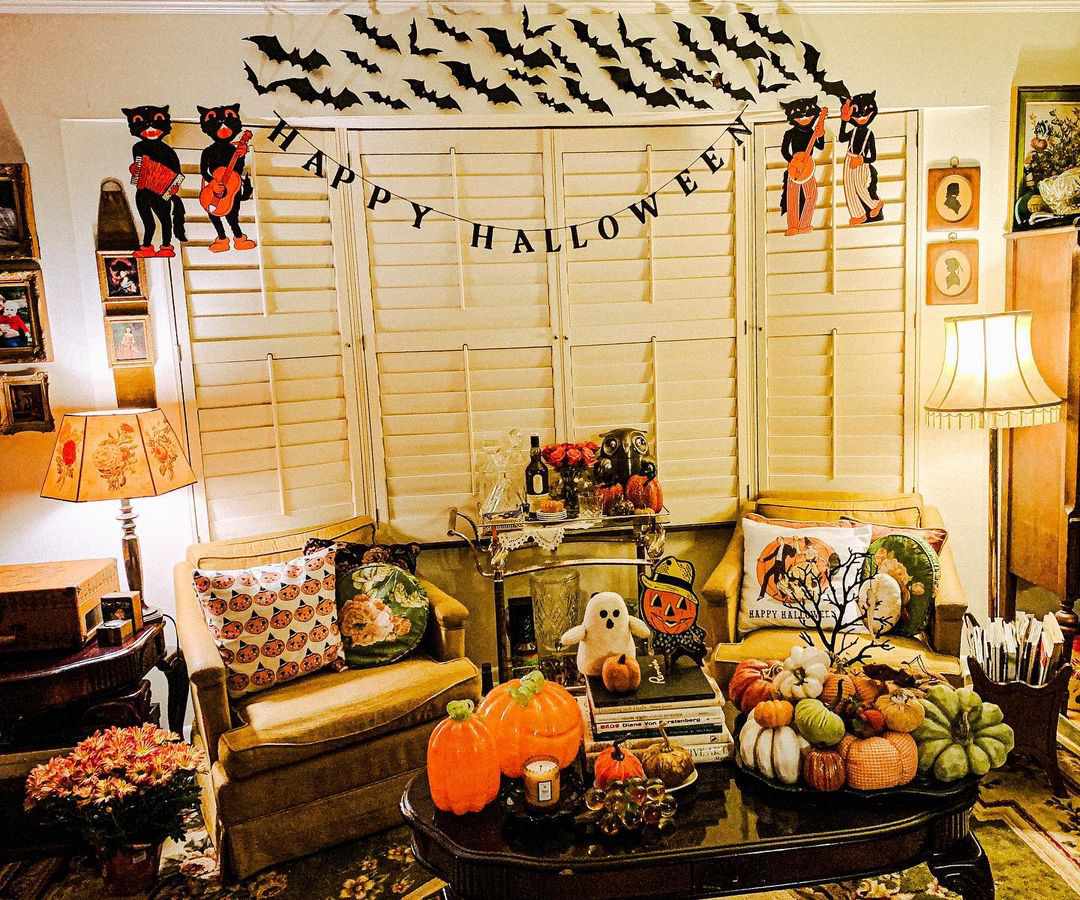 If you have any intentions of hosting gatherings this October, this outdoor entertaining arrangement offers ample inspiration. Prepare your table with eerie serving dishes, utilize orange and black tablecloths, and include an abundance of candles to establish a haunting atmosphere. To enhance the lighting, encircle your entertainment area with illuminated jack-o-lanterns, creating the ideal mood-setting illumination.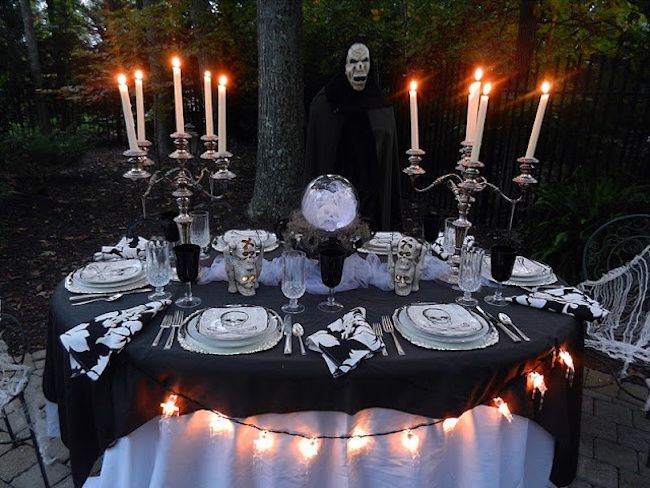 Final Thoughts:
This year's Halloween decor ideas focus on a blend of spooky charm and inviting coziness. Whether you're welcoming guests at your front door, adorning your living space, or planning an outdoor gathering, there are various creative approaches to infusing the spirit of Halloween into your surroundings.
From eerie fabric and faux cobwebs to black ravens and lit jack-o-lanterns, these decorations offer an array of options to suit your personal style and preferences. By combining traditional fall elements with carefully chosen Halloween accents, you can set the stage for a memorable and delightfully spooky October celebration.
So, get ready to unleash your creativity and transform your space into a Halloween haven that captivates and enchants all who enter.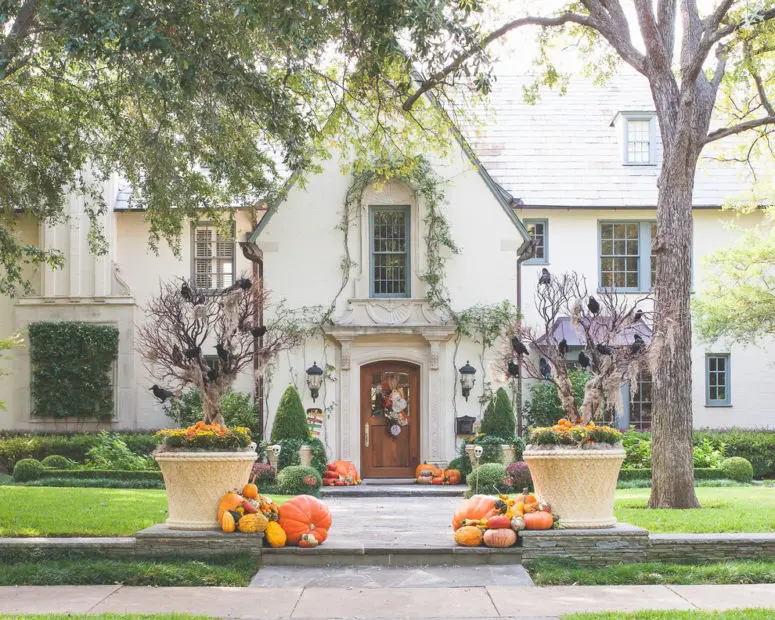 Make this Halloween your most memorable one yet by celebrating in your dream home.
Buy Now!